Be A Junior Ranger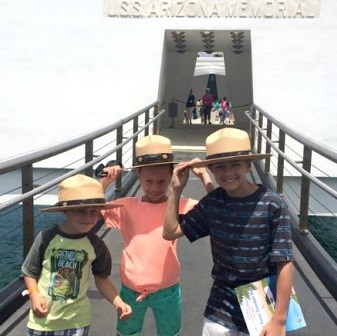 Pearl Harbor National Memorial Junior Ranger Pledge:

"I am proud to be a National Park Service Junior Ranger. I promise to appreciate, respect, and protect all national parks. I also promise to continue learning about the landscape, plants, animals, and history of these special places. I will share what I learn with my friends and family."
If you are coming to the Pearl Harbor National Memorial with your kids, they might enjoy taking part in our Junior Ranger program at the visitor center!
Our Junior Ranger Scavenger Hunt booklet, takes kids on an adventure through the museums and visitor center grounds. The booklet is geared toward kids ages 8-12, but kids of all ages can enjoy the challenge. They'll be encouraged to the answers to questions about the attack on Pearl Harbor, learn about the USS
Arizona's
bell (and see it up close!), find out what the "Tree of Life" is, and read about some of the people living on Oahu at the time of the attack. They'll also learn a little bit about Hawaii's history and traditions.
Once they've completed their booklet, all they'll need to do is find a National Park Service ranger to "swear" them in as Jr. Rangers! Each booklet comes with a Jr. Ranger badge, to be pinned upon completion of their booklet.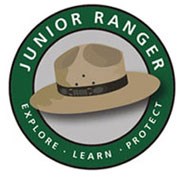 Pearl Harbor National Memorial Jr. Ranger programs are available onsite by requesting one from our Park Rangers or you can print your own and add your own digital Jr. Ranger Badge.
Click here for your printable Jr. Ranger Book
Click here for your printable Jr. Ranger Badge




Last updated: March 18, 2022