Preservation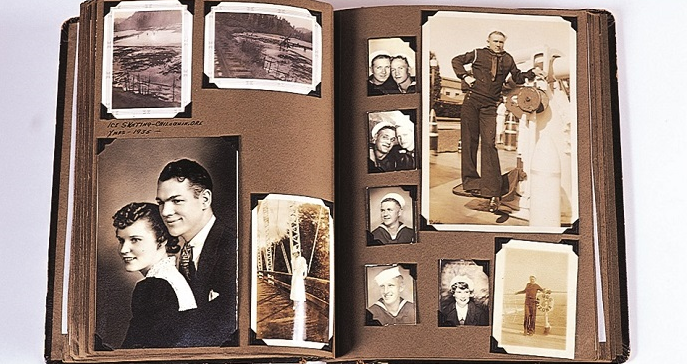 Pearl Harbor National Memorial relies on citizens like you donating family heirlooms, memorabilia, photographs, and diaries to tell the Pacific War story. Making a donation requires communicating with the park curator and understanding the process involved. Please read our Donor Information Packet for these details.

Museum collections contain objects and specimens, archives, and libraries. The objects and specimens can include photographs, paintings, drawings, memorabilia, diaries, letters home, historic books, trophies, newsletters and the like - any significant item that fits the organizational Scope of Collections Statement (coming soon) and park needs. Here at the Pearl Harbor National Memorial, we are particularly interested in obtaining these items.

Within national memorials, museum collections serve four basic functions, listed below. All these functions ensure history is preserved and shared with the public for future generations.
Public Programs: The park is responsible for using its collections to provide information to the public. Exhibits, publications, and interpretative programs are traditional means of supplying public information, but new technology has led to other communication methods, including electronic access through web sites and online databases.
Documentation of Resources: Park collections serve as documentation of the physical resources of the park as well as the history of the park's efforts to preserve and protect those resources.
Physical Preservation and Protection of Resources: Park collections help preserve and protect a park's resources, not only by keeping the specimens and collections made to document the resources, but also by preserving information about the individual items and the resource as a whole. This is central to the management of both natural and cultural resource material.
Research: During documentation of collections, a park performs research to provide the background information used in cataloging. The park is also responsible for making this information available to legitimate research, which can itself lead to new discoveries about items, or the park as a whole.
The Pearl Harbor National Memorial is part of the National Park Service. Learn more about the
history of the NPS
.
Last updated: January 19, 2022