Joe George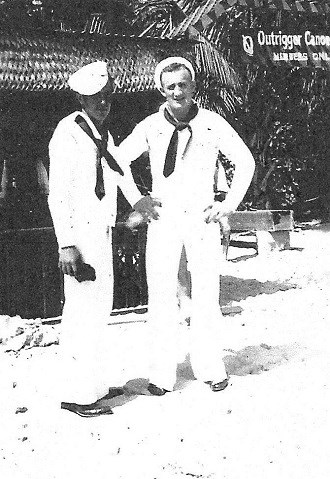 Joseph Leon George
Petty Officer First Class Joseph Leon George was 26 years old on December 7, 1941. At the time of the attack, he was a crew member aboard the USS
Vestal
, a repair ship moored right next to the USS
Arizona
.
Following the massive explosion on the USS
Arizona
, six sailors were trapped in the control tower on the
Arizona's
main mast, kept there by the fires raging below. Already badly burned, they searched for a way to escape the ship.
Joe George spotted them from the USS
Vestal
and threw them a line, in spite of being ordered to cut the line between the
Vestal
and the sinking
Arizona
. Climbing hand over hand across the rope, all six sailors made it across alive. One would die a few weeks later from his injuries, but the rest survived.
George passed away in 1996, never officially recognized for his heroic actions. But in 2017, the United States Navy finally authorized the posthumous award of a combat medal to Joe George.
On Dec. 7, 2017, Rear Admiral Matthew Carter, deputy commander of the US Pacific Fleet, presented the Bronze Star with "V" Device for Valor for Chief Boatswain's Mate Joseph "Joe" L. George to George's daughter, Joe Ann Taylor, aboard the USS
Arizona
Memorial. Photos of the presentation can be found on our
Flickr page
.
Lauren Bruner and Don Stratton, two of the men George saved from the USS
Arizona
, had petitioned for this honorable award for many years and attended the
ceremony
. See their stories below.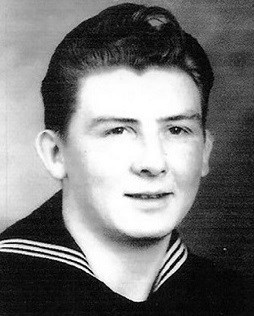 "I am an on board survivor of the attack on the USS Arizona on Dec. 7, 1941. Six men were trapped on the foremast; on the sky control platform one deck above the bridge, where the Admiral and the Captain were killed. We had no way off and were burning alive, when we saw a sailor on the USS Vestal. We waved at him and got his attention, and he threw us a line and we tied it off to a bigger line and proceeded to go hand over hand to the Vestal after we suffered burns. The Japanese were firing at us as well as the oil in the water under us was burning.

"We all made it across the line because of the bravery of the seaman, Joe George. Two men died of their burns that day at the hospital and the four other men, Bruner, Lott, Rhiner, and myself lived. I was in the hospital for a year, but because of Joe George went on to have a family. There are two of us alive today. We attended the 70th USS Arizona reunion in Hawaii.

"Joe George was never awarded anything for his bravery and going against a direct order from his Captain, who wanted to pull away from the Arizona and leave us all to die. He is no longer with us, but I believe his widow, in his memory, should be awarded the Navy Cross." -- Donald Stratton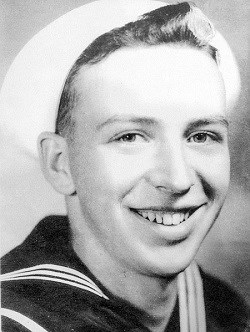 "A bomb blew up the forward magazine of the USS Arizona BB-39 and the ship was engulfed in flames. I and five others were located on the anti-aircraft gun directors platform above the bridge when the forward powder magazine blew. All of us were badly burned. I was burned over 80% of my body. At that point, the only possibility to evacuate the ship was to dive in the water, which was 80 feet below and was fully engulfed in flame. That was not an option for survival.

"A crewman named Joe George was on the USS Vestal that was along side the Arizona. The Vestal also experienced heavy damage. George spotted the six of us, who had no way to escape the burning ship. Joe George realized the desperate situation of the six of us on the Arizona and threw a line over to us, which was contrary to his Commander's orders. We secured the line on the Arizona and each of us climbed hand over hand over to the Vestal even though we were severely burned.

"The six of us would not have survived except for his courage, in spite of being at high risk himself. He fully deserves high commendations for his actions. I feel he should be recognized for this courage and presented the Navy Star." -- Lauren Bruner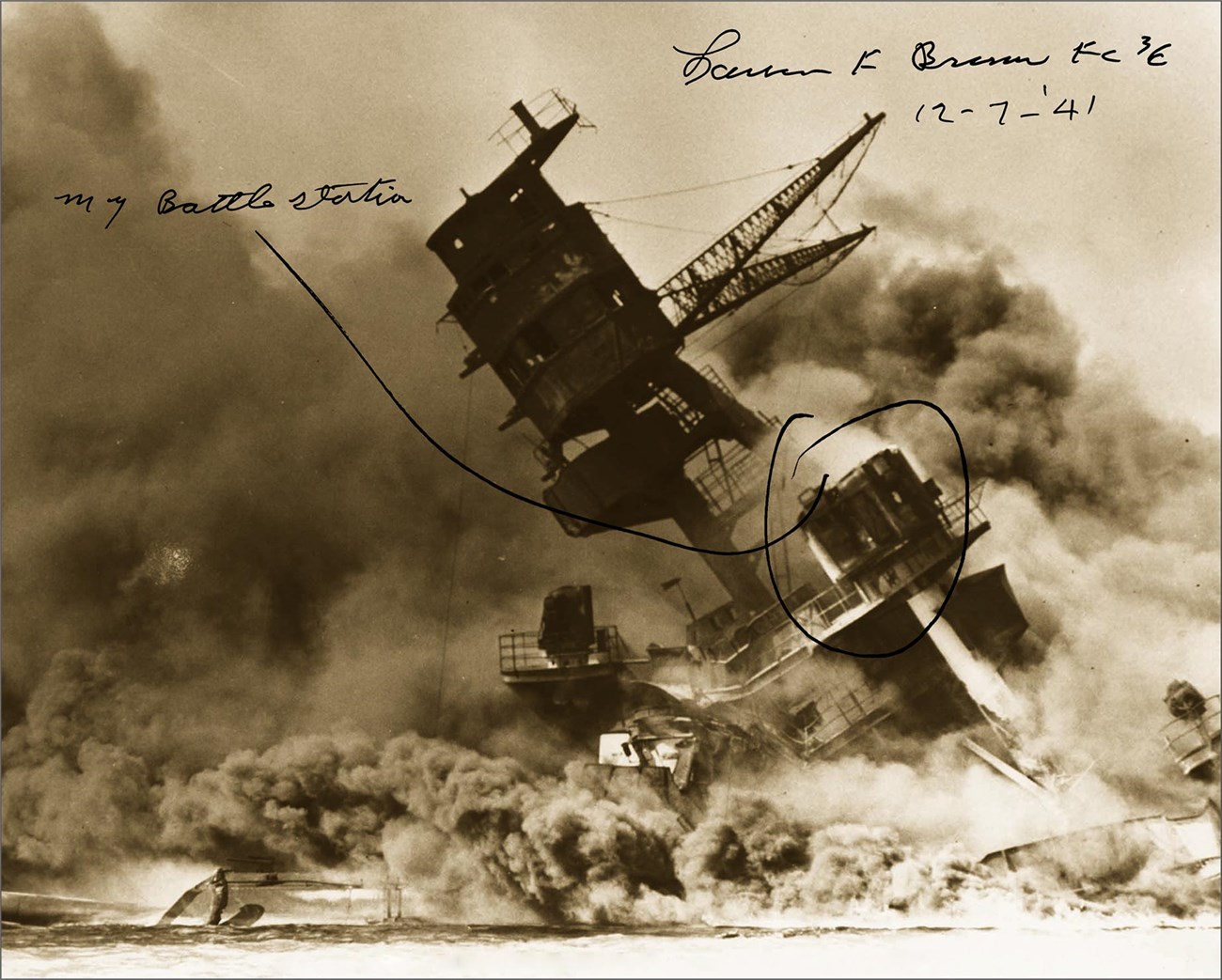 Last updated: March 22, 2018