Education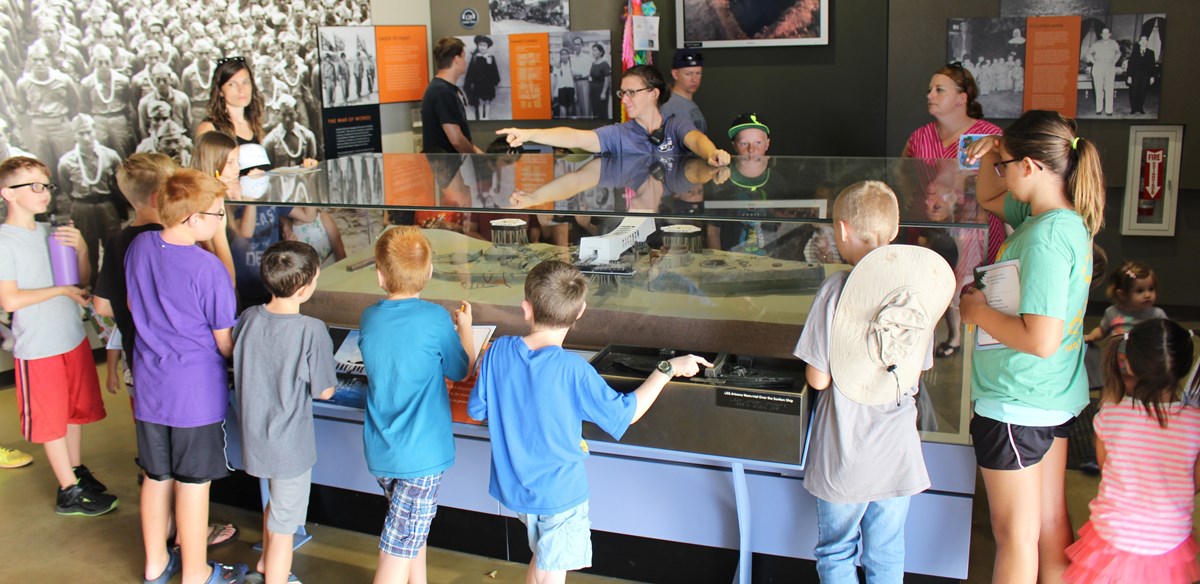 Pearl Harbor National Memorial is not currently offering field trip facilitation. Please check back with us at a later date; announcements of availability will be made here on our website and via our social media channels.

If you are coordinating for a school group, the teacher of the class requesting the field trip, responsible for awarding credit, and who is planning to be responsible for the students on site needs to coordinate directly with the Pearl Harbor National Memorial Park Rangers. We are not authorized to coordinate with Travel Agents, Destination Management Companies, Tour Operators, or Third-Party booking sites / agencies.
In the future, please keep in mind the following Academic Waiver Qualifications:
1. Eligibility: Applicants must prove they are an academic or scientific institution.
International Applicants must prove they are an academic or scientific institution by presenting one of the following types of documentation, in addition to the Educational Purpose and Relevance requirements:

A statement confirming educational or scientific tax exemption from the IRS or the applicant's national, state, or local tax authority; or

A statement from an academic institution that meets one of these eligibility standards confirming that the group is visiting for the purpose of providing transferable academic credit based on a curriculum; or,

A statement confirming accreditation or recognition as an educational institution from a qualified national, regional, state, or local authority.

Home School Groups may be granted fee waivers based on the course of study following the Eligibility, Educational Purpose and Relevance requirements, as long as they meet the home state's requirements for home schools. A copy of your state's department of education requirements may be requested.
2. Educational purpose: Applicants must provide a written statement confirming that the Park visit supports a specific curriculum for which academic credit is offered.

3. Relevance: Applicants must provide a written explanation identifying the Park resources and/or facilities that will be used and how those resources are relevant to support the educational purpose.

Academic waivers are considered only if the above three criteria are met. Waiver requests for recreational activities such as hiking, camping, general sightseeing that are not part of a curriculum or course study do not meet the criteria. Waivers are not automatically granted; a request is just a request until confirmed by Pearl Harbor National Memorial Rangers. Based on the nature of the request (date, time, group size) and COVID-19 mitigations, we may not be able to accommodate.

To ask any additional or clarifying questions please email us.
Last updated: August 19, 2021