Tustanagee Thlucco (Big Warrior)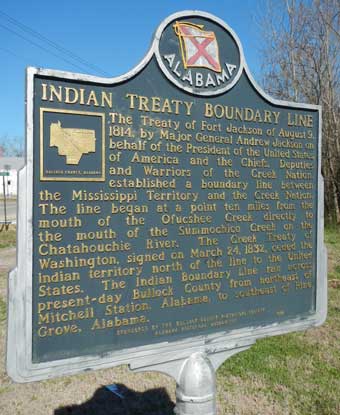 Quick Facts
Date of Death:

c. 1825
Tustanagee Thlucco, or "Big Warrior," was the headman of the powerful Upper Creek Town of Tuckabatchee from the early 1800s until his death in 1825. A man of imposing physical stature, he was widely regarded as an accomplished orator. He was a leading member of the Creek National Council and served as the Speaker for all Upper Creek Towns. He supported the American "civilization" program and owned a sizeable plantation which enslaved men, women, and children worked.
When Tecumseh visited the Creek Nation in October 1811, Big Warrior remained firmly committed to upholding treaty alliances with America. Following a series of murders and robberies along the Federal Road and on the Tennessee frontier, Americans demanded immediate justice for the crimes and threatened the Creek nation with invasion. Big Warrior and the Creek National Council called on special warriors known as Law Menders to punish and, in many cases, to execute those guilty of crimes in order to prevent a break in Creek-American relations. Yet not all Creek supported these actions, and as a result, a sizeable portion of the Creek people turned against their "old leaders." Known as "red sticks," they besieged Tuckabatchee and sought ammunition in Spanish Florida for their war against the National Council.
Big Warrior called on his American allies for assistance, promising to pay for the expense of the war. The Red Stick war came at a high price. On August 9, 1814, Big Warrior and the National Council chiefs were forced to sign the Treaty of Fort Jackson by which the United States declared the Creeks a defeated people and took nearly 22 million acres of land in payment for war expenses.
In the years following the war, Big Warrior worked tirelessly to obtain compensation for a portion of land taken at Fort Jackson and worked against all future land cessions, including one made by William McIntosh in 1825. That treaty, known as the Treaty of Indian Springs, was not authorized by the National Council. Big Warrior traveled to Washington, D. C. in early 1825 as part of the Creek delegation sent to protest the ratification of the treaty and died there on March 8.
Last updated: February 14, 2018