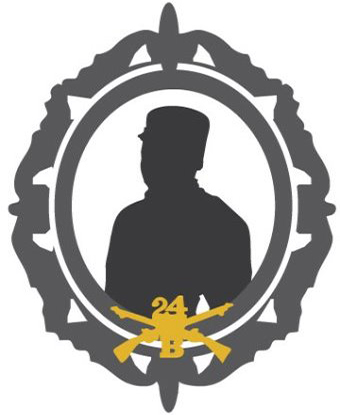 Quick Facts
Significance:

Buffalo Soldier

Place of Birth:

Franklin, Tennessee

Date of Birth:

1860

Place of Death:

Portland, Oregon

Date of Death:

March 21, 1921

Place of Burial:

Portland, Oregon

Cemetery Name:

Lincoln Memorial Park
Mack Stanfield was born in 1860 in Franklin, Tennessee. He began his military career in 1879, when he enrolled in the US Army at Nashville, Tennessee. He was assigned to Company B of the 24th Infantry. The 24th Infantry was one of the Army's four Black regiments; the soldiers of these regiments became known as "Buffalo Soldiers."

Stanfield served at military posts throughout the American West, including:
Fort Elliot, Texas
Fort Grant, Arizona
Fort Huachuca, Arizona
Fort Douglas, Utah
Vancouver Barracks, Washington
Fort Wright, Washington
Helensville and Harrison, Montana
By 1888, Stanfield had become a corporal. That year, while stationed at Fort Grant, reports on the 24th Infantry show that Stanfield and his fellow soldiers were engaged in repairing a telegraph line.
 
During the 1890s, Jim Crow laws were enacted in some states, especially southern ones, to prevent Black men from voting. Elaborate voter registration systems, poll taxes, literacy tests, and whites-only political party primaries were among the techniques used to limit the number of African American voters. Nonetheless, while serving at Fort Grant, Arizona, in 1896, archival documents show that Stanfield registered to vote.

On April 21, 1898, the United States declared war against Spain, beginning the Spanish American War. Ten days earlier, Stanfield, now a sergeant, had returned to Fort Douglas, Utah, after a four-month-long furlough in Tennessee. On April 20, one day before the official declaration of war, the 24th Infantry left Fort Douglas for the American South. They arrived in Georgia on April 24, and proceeded to Tampa, Florida, where they arrived on April 30. The 24th Infantry then joined an expeditionary force to Cuba that included 3,000 Black regulars and a total of 17,000 troops.

The Army's four regiments of Buffalo Soldiers served in Cuba for four months, and fought in several battles, including the famed Battle of San Juan Hill. Captain Henry Wygant, the white commander of four of the 24th Infantry's companies, including Company B, described their service in this battle as "Noticeably brave and heroic" and recommended one of Company B's corporals, Richard Williams, for a commendation for bravery.
 
In the autumn of 1898, Stanfield and his regiment returned to the United States. In April 1899, he and Company B arrived at Vancouver Barracks. There, they spent the next thirteen months engaged in the regular assignments of garrison duty: drilling, practicing marching and marksmanship, improving the post's infrastructure, performing maintenance and clerical work, and attending the post school. By this time, Stanfield was a first sergeant, and the highest ranking noncommissioned officer in Company B. His wife Sallie, whom he had married in 1885, may have lived with him while he was stationed in Vancouver. Like Stanfield, Sallie was also from Tennessee. In September 1899, 1st Sergeant Stanfield and three enlisted men from Company B were responsible for escorting three military prisoners charged with desertion to Alcatraz Island, California.
 
The 24th Infantry left Vancouver Barracks in May 1900. On October 16, they were transferred to Fort Wright in Spokane, Washington, and then to the Presidio of San Francisco. From California, they were deployed to the Philippine Islands, where they served for two years in the Philippine War.
After returning to the United States, Stanfield and Company B were sent to duty stations in Montana. Stanfield retired from a long career in the military in 1907, having achieved the rank of sergeant major.
 
By 1909, Mack and Sallie Stanfield were living in Portland, Oregon, just across the Columbia River from his former duty station, Vancouver Barracks. There, Stanfield worked as a janitor at the Portland Heights Club and Sallie worked as a waitress, and later as a caterer for the Portland Heights Club. In Portland, Stanfield teamed up with fellow former Buffalo Soldier Alfred Franklin, and the two opened the Luneta Saloon together. Stanfield and Franklin also later opened a pool hall.
 
Mack Stanfield died on March 21, 1921, and is buried at Lincoln Memorial Park in Portland, Oregon. Census data from 1930 and 1940 indicate that Sallie continued to live in an owned home in Portland, worked as a housekeeper for a private home, and took on a lodger. Sallie Stanfield died on November 6, 1942.
 
Most of what we know about Mack Stanfield, and the other soldiers of Company B, comes from official military and other government documents. We continue to search for documents that show the soldiers' points of view. If you have any information or family stories about Company B, 24th Infantry, U.S. Army, please contact us.
Last updated: May 21, 2018