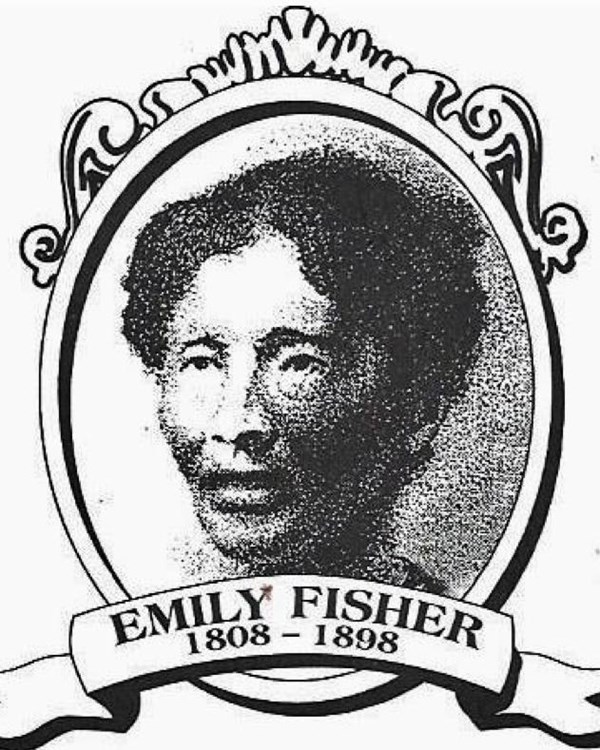 Significance:
A formerly enslaved person, Emily went on to be a successful businesswoman at the confluence of the Santa Fe, Oregon, and California Trails.
Place of Burial:
Independence, MO
Cemetery Name:
Woodlawn Cemetery
Born into world where her own father was her enslaver, Emily Fisher went on to manage a hotel at the confluence of the Santa Fe, Oregon, and California trails and create a highly desired health product as a free woman. 
Little is known about Emily's mother who was enslaved by businessman (and Emily's father) Adam Fisher. In the 1820's, Emily married Rowan (or Robin) who was also enslaved by Fisher, despite their marriage not being legally recognized because of discriminatory laws regarding enslaved people.  Emily and Rowan had several children while held in bondage by Adam Fisher in Kentucky. Emily and her family moved with Fisher to Missouri in 1836, traveling the last 100 miles on the Santa Fe Trail from Franklin to Independence. Fisher acquired a farm on Jones Road east of Independence. Much the of the property remains today, including dwellings where people enslaved by Fisher—like Emily, her husband, and her children—would have resided.
Emily's father freed her shortly before his death in the 1850's, though the rest of her family remained in bondage until Missouri issued its own Emancipation Proclamation on January 11, 1865.  Shortly afterward, Emily and Rowan had their marriage registered at the Jackson County courthouse on August 14, 1865. 
As a free woman, Emily managed the Independence Hotel. Under her care, the hotel had a reputation amongst trail travelers for exceptional service and remarkable cleanliness (which was uncommon at the time). Despite Emily's exceptional care, the hotel business suffered during the Civil War. As a new source of income, Emily created a healing salve. She sold the salve throughout the area, carrying samples wherever she went. Stories of its healing power became legendary. 
Learn More
Last updated: March 7, 2023