Person
Edward Alfred Pollard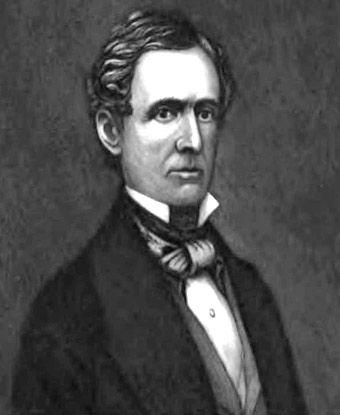 Significance:
Writer, lawyer, and journalist
Place of Birth:
Nelson County, va
Date of Birth:
February 27, 1832
Place of Death:
Lynchburg, VA
Date of Death:
December 17, 1872
Place of Burial:
Nelson County, VA
Cemetery Name:
Oakridge Plantation
Edward Alfred Pollard was a pro-slavery lawyer, writer, journalist and U.S. Congressional Judiciary Committee Clerk who became a principle editor of the Richmond Examiner at the beginning of the Civil War. His newspaper supported the Confederacy during the war but was often critical of its President, Jefferson Davis.
Captured at sea on a voyage to England in May 1864, Pollard was imprisoned for three months by Federal authorities at Fort Warren in Boston Harbor and then paroled. Pollard was then rearrested by order of U.S. Secretary of War Edwin Stanton, imprisoned at Fort Monroe, paroled again, and exchanged for Albert D. Richardson, a well-known correspondent for the New York Tribune. Pollard published several books on slavery and the war including, in 1866, The Lost Cause, in which the phrase "lost cause" and its definition made their first appearance.
Last updated: January 16, 2023