Safety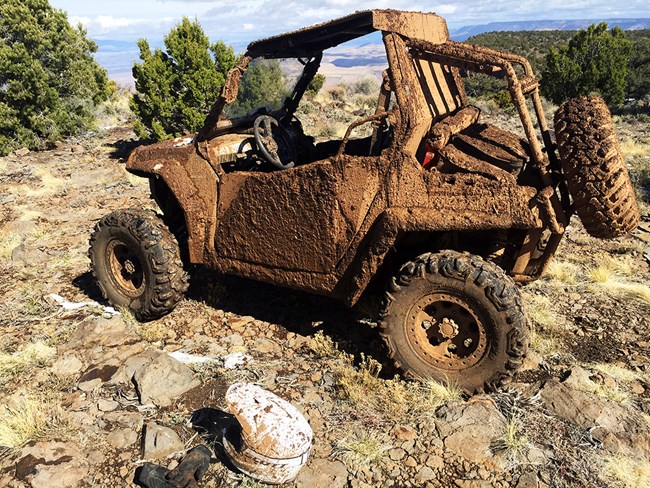 Click for Indepth Travel Information, Photos, Warnings, and Safety Recommendations to plan your visit to one of the last truly remote places in the lower 48 states.
This is a remote area. There are NO developed facilities, stores, ranger stations, or paved roads.
Visitors are responsible for being fully self-contained with all the food, water, health, weather-appropriate clothing, and camping equipment needed for multiple days, especially if stranded.
Does someone know where you are going and can call for help if you do not return when you say you will? Do you have a satellite messenger (such as a Garmin InReach) to call for help? Satellite messengers send GPS coordinates that are very helpful for rescuers looking for someone.
Emergency response to someone who needs help can take most of the day depending on their location in the monument. Bad weather will also impact rescue time.

There is no cell phone service in the monument (except for Verizon service at Twin Point where phones may connect to a cell tower on the Hualapai Reservation.)

Due to the sheer size of the region and the number of roads, it is not possible to provide updated comprehensive road conditions on the Arizona Strip.

During the summer monsoon season (June - September) travel in the morning. Storms usually occur after 1pm.

In winter, roads above 5,000 feet (1,500 meters) may be impassible due to ice and snow.


Last updated: August 31, 2020