Safety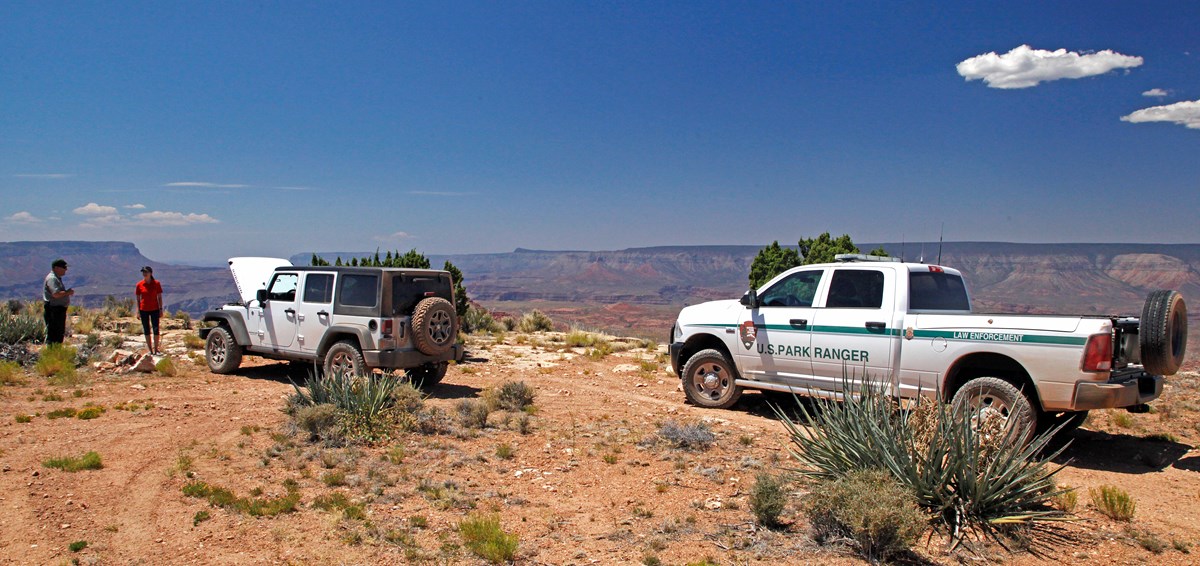 General Safety Information:

Trip Plan:

It is strongly recommended that you tell a friend or relative where you are going, when and when you expect to return.

Weather:

During the summer monsoon season (June - September), it is better to travel in the morning. Storms usually occur after 1pm. In winter, roads above 5,000 feet (1,500 meters) may be impassible due to ice and snow. Due to the sheer size of the region and the number of roads, it is not possible to provide updated travel conditions on the Arizona Strip after rain or snow. Expect all roads to be impassible after wet weather.

Road Hazards: Expect slow-moving cattle or fast-moving UTVs on the roads. If a UTV driver flashes a number at you with their fingers, this means there will be that many UTVs coming behind them.

Travel with extra water, food, blankets, and any other personal health items you need to last several days.

If you experience car trouble, stay with your vehicle. Some roads are seldom traveled.


Last updated: November 19, 2019