Mt. Dellenbaugh Summit Trail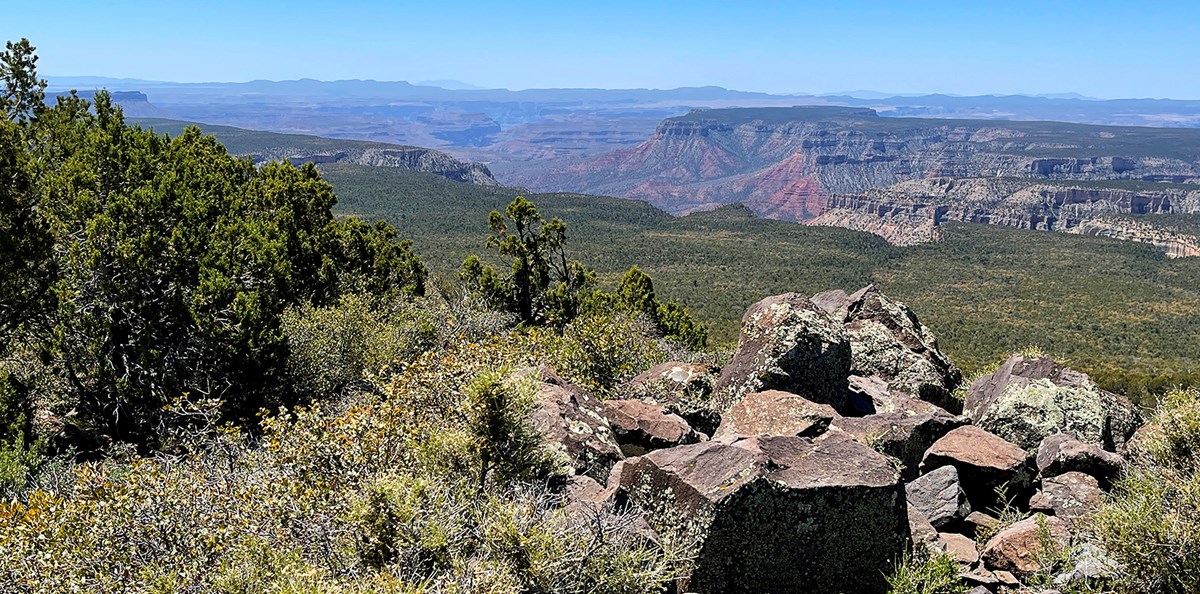 The Mt. Dellenbaugh summit trail offers one of the most scenic views from its summit into the western Grand Canyon and Arizona Strip. This trail is best attempted in the spring and fall when temperatures are most comfortable. There is no shade on the trail for summer hikers when temperatures can be in the low 90s. The area is usually not accessible from December through March due to snow, ice, and mud on the road. Snow is melted off usually by April. When wet the trail is impassible due to slippery clay.

Mt. Dellenbaugh is part of the history of the Grand Canyon and its first exploration by John Wesley Powell in 1869. Powell named this peak for Frederick Dellenbaugh, an artist who joined Powell's second expedition in 1870-71. However, it is most known for being the mountain that William Dunn and the Howland brothers climbed after deserting Powell's first expedition. After the three had climbed out of the Grand Canyon they needed a vantage point to get their bearings and find their way to St. George. Thinking they were headed toward safety, instead they met with foul play shortly after descending the slopes of Mt. Dellenbaugh. Perhaps they were mistaken for federal spies, or thought to be a trio of miners who had recently killed a woman at a nearby mine. Stories from the time period point to several possible culprits, but ultimately their murders were never solved.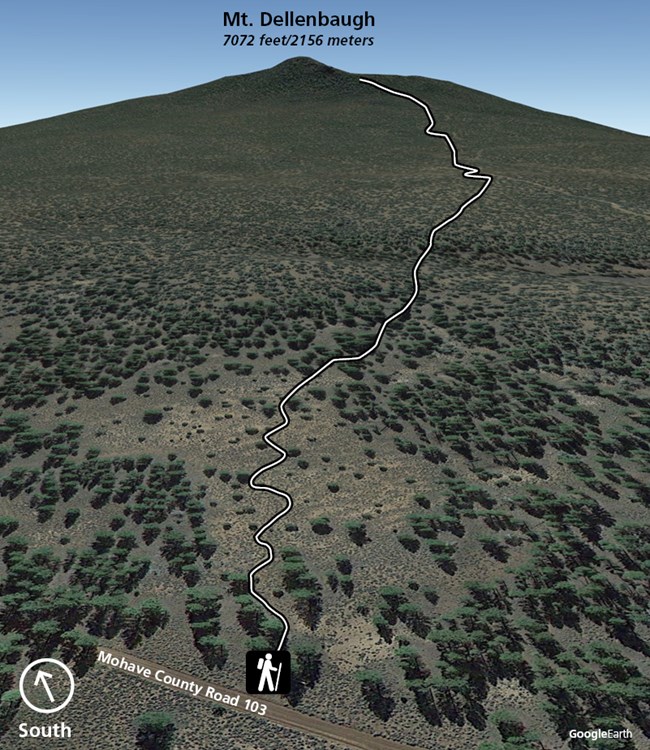 Distance:
5.9 miles/9.5km round trip
Time:
3-4 hours round trip for most hikers
Elevation Gain:
883ft/270m
Trailhead:
6,189 feet/1886 meters
Summit:
7,072 feet/2156 meters
To reach the trailhead starting from St. George:
Take Exit 3 from the Southern Parkway (Hwy 7) at the UT/AZ state line.
Set your trip odometer to zero. These distances are approximate due to minor variations between vehicles.
Travel south on BLM1069. It becomes Mohave County road 5 as it continues straight south, but do not reset your odometer. Travel a total of 39 miles from the state line to the Y intersection with County Road 103.
Take CR103 42 miles up to Mt. Dellenbaugh. Continue straight past the right turn to the government administrative site another 1/3 mile to the trailhead.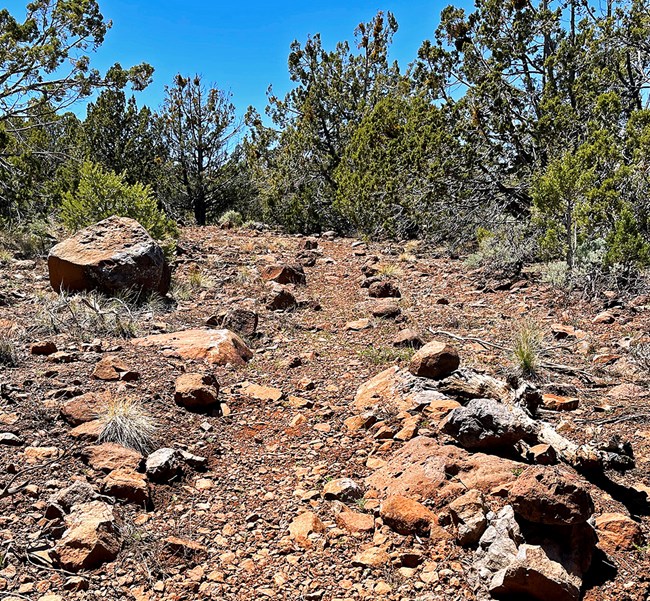 The trail begins mostly level, with a very gentle uphill grade. It winds through a pinyon, juniper, and ponderosa woodland. It then joins an old two-track road which gradually steepens. The final 100 yards to the summit is steep and crosses over lava rock boulders.
Take all the food and water you need on this hike.
To learn more about the volcanic story of Parashant, including the 6.8 million year old Mt. Dellenbaugh volcano, see our
Geology and Volcanism
pages.
Last updated: January 14, 2022