Antelope Ground Squirrel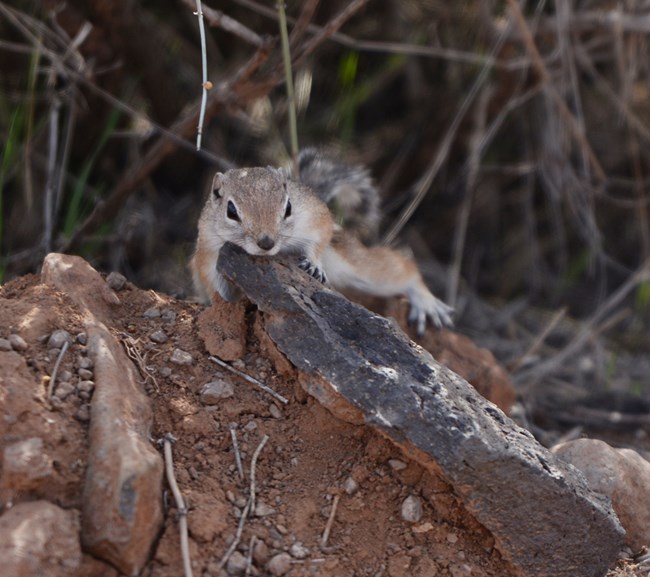 While most ground squirrels hibernate during the winter, the antelope ground squirrel is active throughout the entire year and has adapted some interesting ways to ensure its survival. One such way is to live in the desert where it doesn't get cold enough for it to need to hibernate. It is also able to withstand the high temperature of the desert as it scurries day in and day out in search of food. Feasting on cholla cactus, barrel cactus, prickly pears, insects, and the occasional mouse, these little omnivores can live between 2-4 years in the wild.
Antelope ground squirrels dig burrows under desert shrubs like creosote and yucca to escape the hot desert heat and predators. These squirrels also practice "heat dumping" by spreading out on their belly in a shady spot. This action helps cool the squirrels body temperature during a hot summer's day. However, this isn't the only tool the squirrels use to keep tiny bodies cool in the desert heat. They also hold their tails over their bodies, providing their own shade as they move about.
Small in size, the antelope ground squirrel is often mistaken for a chipmunk. The squirrel can be identified by their gray bodies with a white stripe on the side, light brown hind and forelegs, short bushy black tails, and white belly.
Last updated: January 23, 2020