2017 Artist Lisa McShane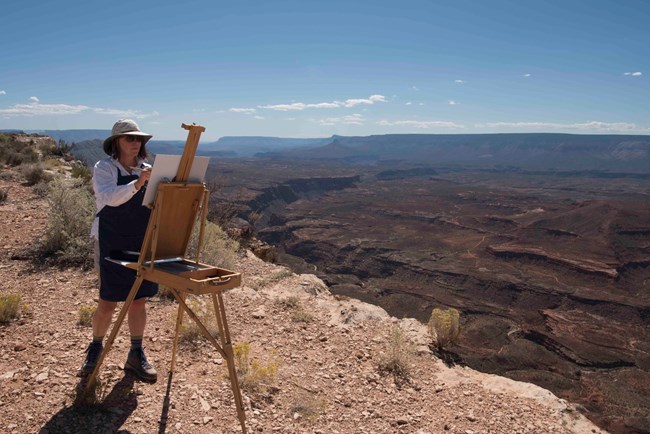 Lisa McShane captures the sweeping landscapes of the American west: wheat fields, eroded hills, cold lakes, and fast rivers. Her deeply layered luminous oil paintings convey a profound love of the wide-open land. The abstracted, graphic and light filled world she creates is exactly how she sees the world.
One of her paintings,
The Sun Sets on the Slope of the Horse Heaven Hills
, was on exhibit in the American Embassy in Yemen for several years.
Mountains at Dusk
is in the collection of the Washington State Governor's Mansion in Olympia, Washington. In 2015 she was the Artist-in-Residence at Petrified Forest National Park.
Mrs. McShane's residency will begin September 14, 2017 and end September 21, 2017.
Last updated: September 18, 2017