The Passaic River Runs Through It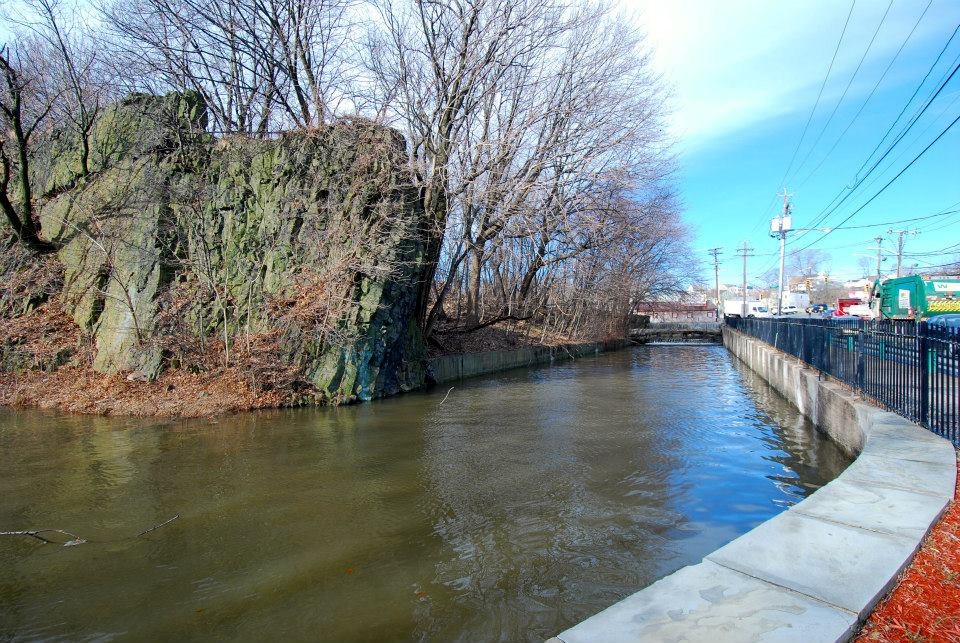 Paterson would not have been an important industrial center without water. The Passaic River and Paterson Great Falls inspired Alexander Hamilton to develop the area into the country's first planned industrial city. When he saw the fall's incredible power, he realized it could provide the energy needed for manufacturing. He just needed some way to harness its potential.
In 1794, Pierre Charles L'Enfant initiated the design and Peter Colt developed the solution. They created a system of raceways that diverted water from the river into a series of channels that ran throughout the city, bringing water power to the industrial mills. The water flowed through the raceways at an average speed of 25 mph and could generate as much as 2000 horsepower for the factory, depending upon the size of the waterwheel. The water turned the mill's waterwheel which was connected to a drive shaft, which was connected to machines by leather belts. This proved to be such an efficient system, that as more entrepreneurs came to the city to build factories, the raceways became longer, developing into an extensive three-tiered system to accommodate manufacturers who produced everything from silk to locomotives. At its height, over 40,000 people worked in the Paterson factories and relied on the water in the raceways to power the industry.
Even as the manufacturing industry evolved and the factories stopped using the raceway system, water continued to be a vital part of Paterson's industrial economy. In 1914, the Society for Establishing Useful Manufacturing built a hydroelectric plant next to the falls to satisfy the factories' growing demand for energy. The industry changed from textiles to paper to war materials over the century, but Paterson remained a significant manufacturing center. By using alternative forms of water power, the industrial city adapted to the increased power needs, making water one of the defining traits in Paterson history.
- Rutgers Public History Intern Margo B.
Reference:
The Great Falls Raceway and Power System Paterson, N. J. National Historic Mechanical and Civil Engineering Landmark
Last updated: May 25, 2017