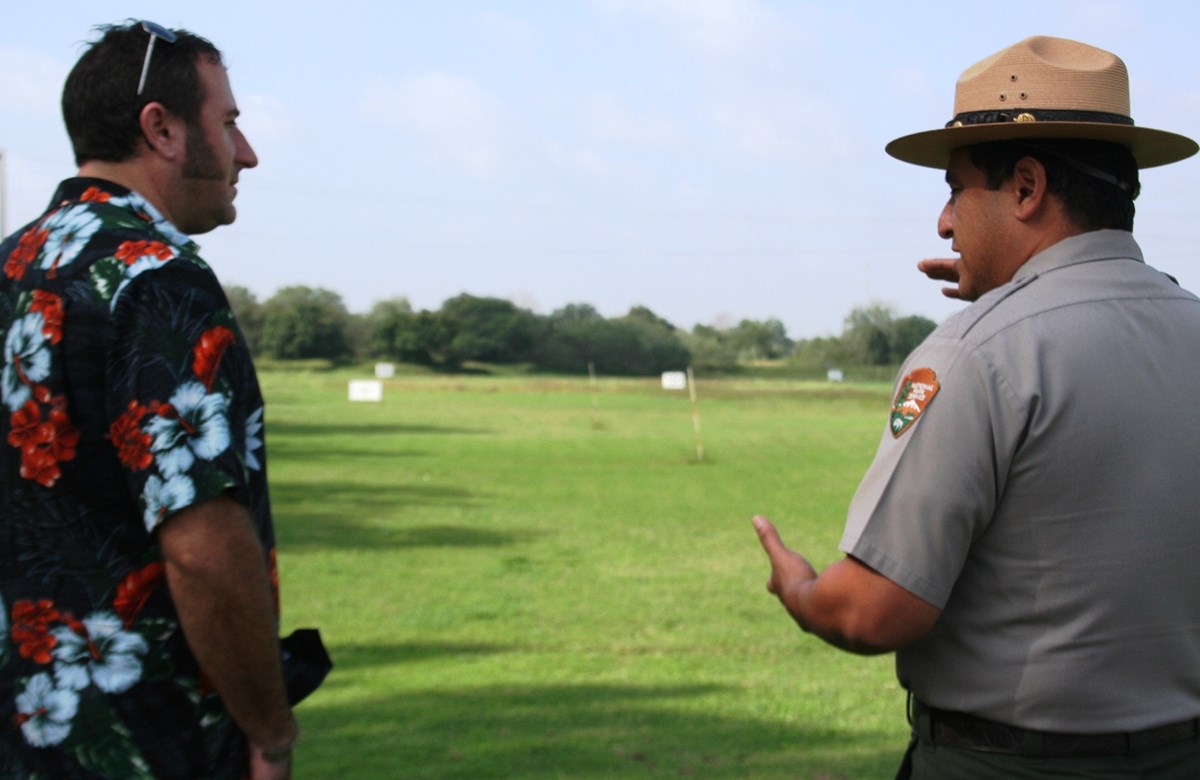 Program Reservations
Would you like to attend a Ranger program or tour but your schedule just won't allow it? Maybe you're entertaining company from out of town. Palo Alto Battlefield does its best to accommodate special program and tour requests.

Tour and program requests must be for groups of eight or more and must be made at least two weeks in advance. Requests are dependent upon available staffing.
Are you planning a community event or program and think Palo Alto Battlefield would be a perfect fit? Please contact us.
Seasonal Programs
The park offers programs at Resaca de la Palma Battlefield and the Fort Brown Earthworks. These programs are offered from December to March. If you are interested in one of these programs, call (956) 541-2785 x333 to make an appointment.