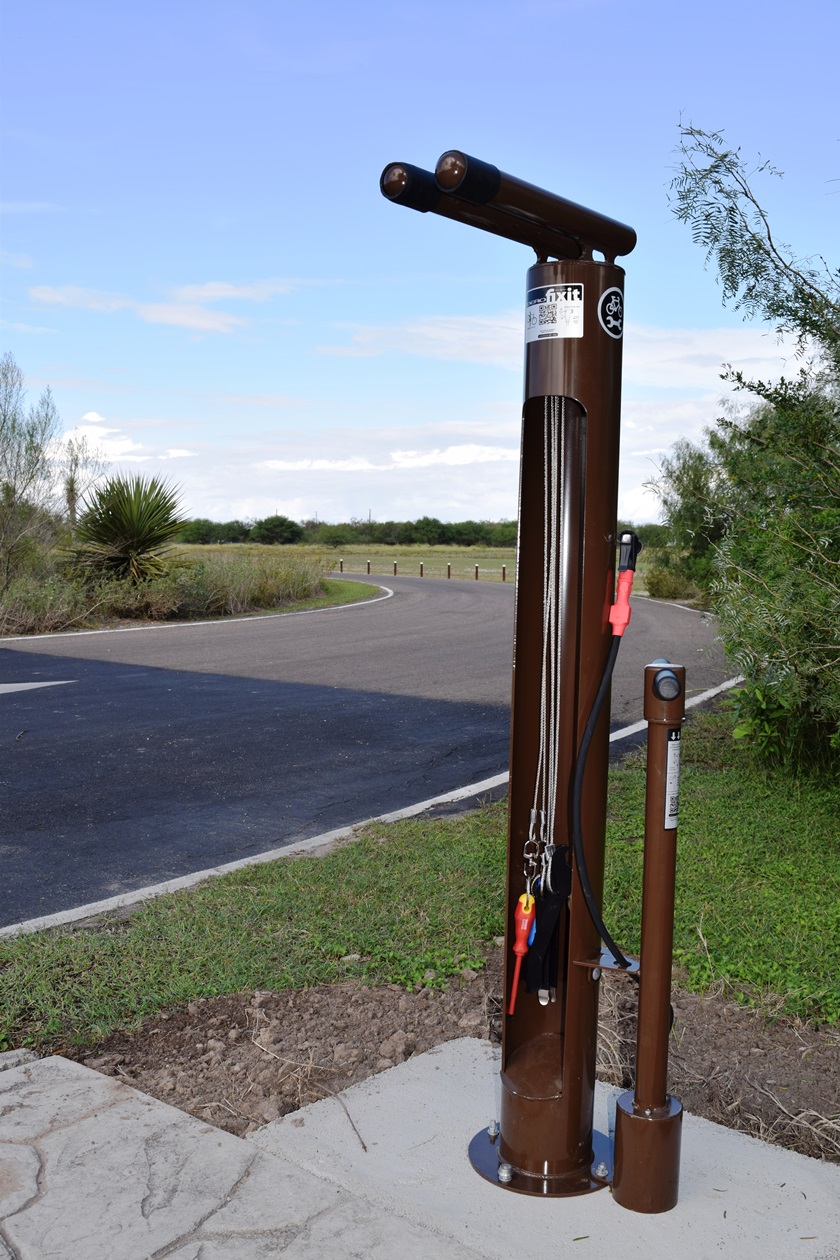 News Release Date:
November 29, 2016
Contact: Douglas Murphy, 956-541-2785 x330
Palo Alto Battlefield recently installed a bicycle repair station. The new repair station is located right in front of the visitor center. It is equipped with an assortment of tools, a rack, and manual air pump. Now bike riders traveling to and from the park have a convenient way to make minor repairs.

Bicycle traffic at the park has been steadily on the rise. This is due in part to the city of Brownsville becoming more bicycle friendly over the past few years. In fact, the city was recently given a Bronze Level Bicycle Friendly Community award by the League of American Bicyclists.

Part of the bike friendly movement included the creation of the Historic Battlefield Trail. Palo Alto Battlefield serves as an anchor point to the 9-mile long trail that runs north and south through the middle of town. Riders using the trail have access to a variety of natural, historic, and public resources.

Getting to and from all of these places can lead to some wear and tear on bicycles. Hopefully, our new repair station will help bike riders tackle any issues and get back on the trail.