My Hispanic Hero
Date:
September 11, 2010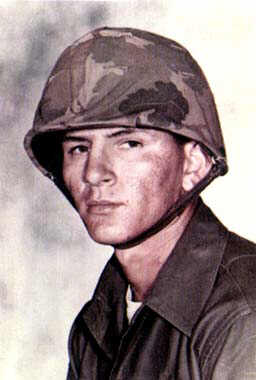 The war that began at Palo Alto Battlefield helped define the cultural makeup of the United States. In the aftermath of this conflict, a transfer of territory turned thousands of Mexicans into Mexican-Americans, and created the foundation of the nation's Hispanic population.
In the more than 160 years after the U.S. military fought Mexico, the Hispanic population of the nation has contributed greatly to the U.S. military. Hispanic soldiers have served bravely in every major conflict since the Civil War and remain an important presence in the modern military. Numerous Hispanic citizens have earned recognition for service, valor, and honor in the line of duty.
To mark Hispanic Heritage Month, (September 15-October 15, 2010) Palo Alto Battlefield seeks to shine a spotlight on Hispanic contributions to the United States military. On September 18, the park will host a celebration of Hispanics in the military. The event will include presentations about the role of Hispanics in the armed forces, displays about Hispanic Medal of Honor winners, and recognition of local residents who serve or have served in the military. The program will also include crafts and activities for children that are designed to help them honor their personal heroes. There will also be a contest in which children can design a postage stamp to honor their favorite Hispanic hero.
The activity will be held at the Brownsville Public Library from 10 am-4 pm, directly adjacent to the Brownsville Veterans Park and Memorial. All activities will be free and the public-of all backgrounds-is encouraged to attend.
What:
My Hispanic Hero: Celebrating Hispanics in the Military
Where:
Brownsville Public Library
2600 Central Blvd.
Brownsville, TX 78520
When:
10 a.m. - 4 p.m.
Saturday, September 18, 2010
Last updated: February 24, 2015