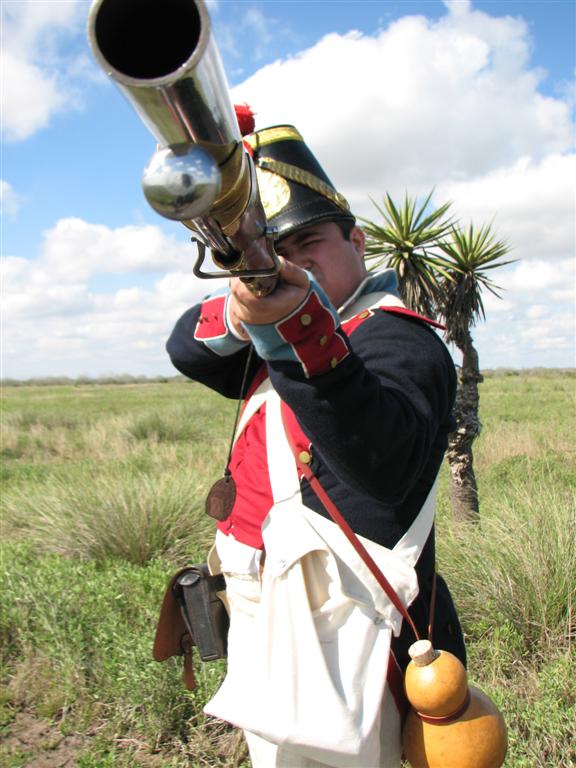 News Release Date:
January 19, 2011
Contact: Daniel Ibarra, 956-541-2785 x324
On Saturday, February 5, 2011, Palo Alto Battlefield National Historical Park will once again come alive with the sights and sounds of the U.S.-Mexican War. Almost 165 years after the history-changing battle that occurred on the site, soldiers will once again march and maneuver on the prairie during the park's living history encampment.
The event will feature more than 40 living history specialists from across the nation who will portray soldiers of the U.S. artillery, U.S. and Mexican infantry, and Texas Rangers. Other presenters will adopt the roles of military support staff like sutlers, teamsters, and camp cooks and laundresses. Participants in the event will include members of the Oklahoma Historical Society, Arkansas Old State House Museum, Allegheny Portage Railroad National Historic Site, Alamo Living History Association, Ringgold's Battery from Dallas, Texas, the Refugio Rangers living history group from Victoria, Texas and the Rio Grande Valley's own Chaparral Company.
Visitors to the event will have the opportunity to tour U.S. and Mexican camps, watch demonstrations of period weapons and military tactics, and interact with soldiers of the 1846 era. "The living history event being held this February will be a very exciting opportunity for the Valley community to come and experience in detail what life was like for both the Mexican and American participants of the Mexican-American War" says Wade Marcum, a volunteer re-enactor at the park.
The event is offered free of charge and people of all ages are invited. Activities will run from 9 a.m. until 4:30 p.m. There is no formal schedule. Firing demonstrations will continue all day and visitors are encouraged to interact with the living history participants throughout the event.
Palo Alto Battlefield National Historical Park preserves the scene of the first battle of the U.S.-Mexican War of 1846. The site is located in Brownsville just north of the intersection of FM 511 and FM 1847. The park is open daily from 8 a.m. until 5 p.m. and offers a visitor center, exhibits, and interpretive trails on the battlefield. Admission is always free of charge.