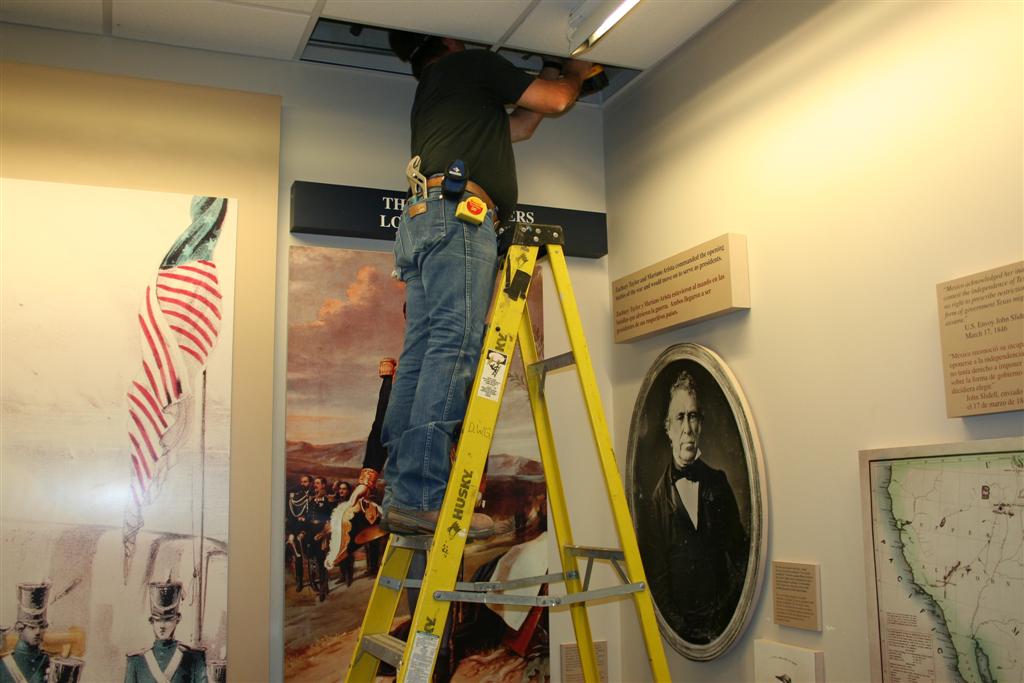 News Release Date:
March 17, 2011
The long awaited rehabilitation of the air conditioning system at Palo Alto's Visitor Center has commenced.
Starting on March 1, 2011, crews began the month-long process of reconfiguring and updating the air conditioners to allow them to cool the building more effectively. This includes adding a new cooling unit to the building, reorienting ducts, and providing a master control system to ensure that all units work together efficiently.
Although the Palo Alto Visitor Center is relatively new, the air conditioning system has frustrated the park for a number of years. The multiple units that cool the building have not worked well together, often causing large variants in temperature across the building. Damage caused by several hurricanes and tropical storms contributed to the problem and forced the park to make adjustments.
Fortunately, this work is proceeding quickly and without complications. It is expected that the entire job will be complete by the start of April-just in time for summer-which begins early at Palo Alto. Visitors to the site on those hot, humid South Texas days are guaranteed to have a blast-of cool air as they enter the building.