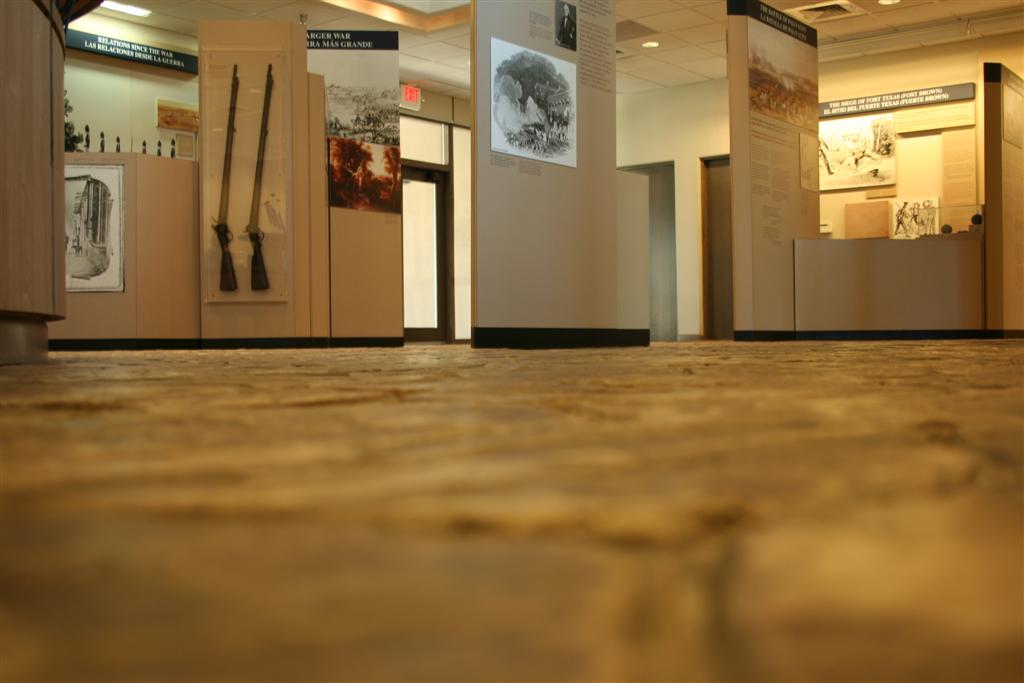 News Release Date:
September 28, 2010
Palo Alto Battlefield was established to tell the story of the U.S.-Mexican War. But in the near future, the park will be dealing with Reconstruction--at least at its Visitor Center.
More than six years after the park opened the doors of its visitor center, the facility is showing signs that it is aging or needs a bit of refurbishing. Entrance doors have felt the effects of several hurricanes and no longer close as smoothly as in the past. The air conditioning system has proved inadequate for the high heat and humidity of the Rio Grande Valley and requires a redesign. Even the visitor center floor needs some adjustments to make it ready for the placement of new exhibits in 2011.
Beginning October 5th, the park will make the changes and repairs that are required to maintain the Visitor Center in good working order. The first step will be the leveling of the exhibit room floor and placement of a new tile surface. The park will next install new, sturdier metal frames on several entrance doors, to improve ease of entry and to better secure the structure. Closing out the list will be a reorientation of the air conditioning ductwork, to increase efficiency and to better control humidity within the building.
These projects will begin the first week of October 2011 and should be complete by mid-November. During that time, there will be some disruption to normal operations of the Visitor Center facility. Although the park plans to keep the building open as much as possible, the work will require temporary removal of exhibits. There will also be some days when construction work will require that the building be closed. Restrooms, picnic facilities, and trails will remain open throughout the process.
The park is working to reduce the disruption caused by construction as much as possible. The work is scheduled to be completed before the peak season for visitation--which begins in December. Palo Alto is also planning to hold special events, including its annual Archeology Fair and Memorial Illumination, during this period of construction.
It is expected that repairs will cause a minimum of inconvenience to park visitors. More importantly, once the work is completed, visitors for years to come will enjoy better and more comfortable facilities during their stay at Palo Alto.