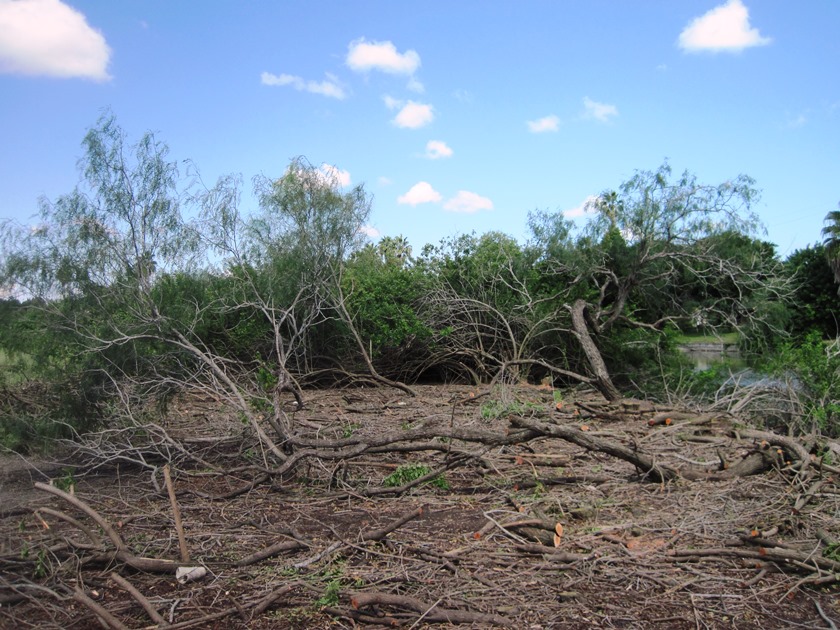 News Release Date:
November 3, 2016
Contact: Rolando Garza, (956) 541-2785 x331
Palo Alto Battlefield NHP has partnered with the American Conservation Experience on an exotic tree removal project. The goal is to remove Brazilian pepper trees (Schinus terebinthifolius) from the park's Resaca de la Palma Battlefield Unit.
The Brazilian pepper tree is a non-native plant species found in the southeastern United States. It tends to invade the margins of bodies of water. If left alone, Brazilian pepper will significantly alter the native ecosystem. Brazilian pepper trees spread rapidly, overtaking and killing native vegetation.
The team will plant native trees and shrubs in areas where the exotic trees were removed. The park will continue to monitor and treat the project area to ensure Brazilian pepper trees do not return.