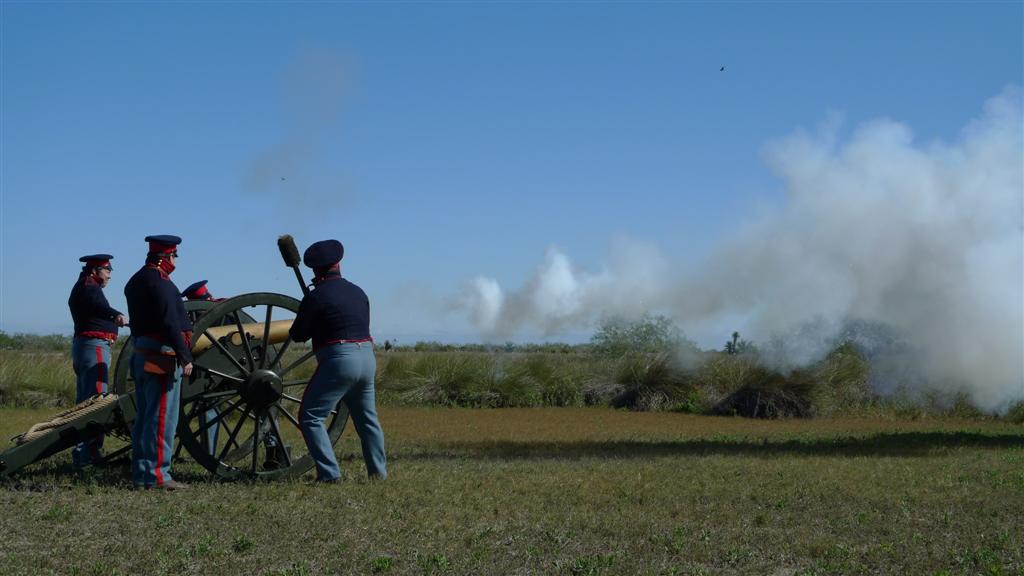 News Release Date:
April 27, 2011
On Saturday, May 7, 2011 U.S. soldiers and Mexican soldados will once again walk the grounds of Palo Alto. The event will be held just one day shy of the 165th anniversary of the battle.
Re-enactors from as far away as Arkansas and across the Rio Grande Valley will give visitors a glimpse at military life during the Mexican War. Presentations on tap for that day include weapons demonstrations, medical presentations, and some hands-on activities.
As always, visitors are encouraged to interact with the living historians. The event runs from 10 am to 3pm and is free and open to audiences of all ages.