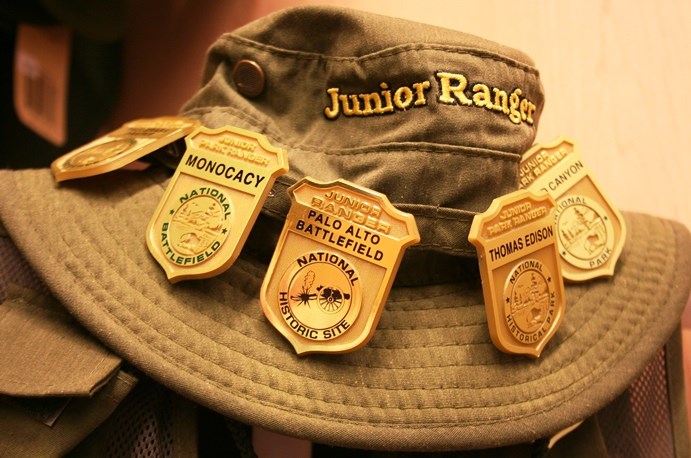 Take the Challenge
Get your Junior Ranger Challenge booklet at the front desk. To earn the title of Junior Ranger, you will need to complete a number of activities in the booklet. Your age determines how many activities you need to complete to earn your certificate and badge.
Be Prepared
Before you begin your Junior Ranger Challenge, there are a few things to keep in mind.
Stay on marked trails at all times
Keep wildlife wild. Please do not disturb any plants or animals
Do not wander. Stay with your group
You'll also need to have the proper gear before hitting the trail.
Comfortable clothing. Wear clothing appropriate for the weather

Bottle of water

Good walking shoes

Remember, you can always ask a Ranger for help. Have fun!