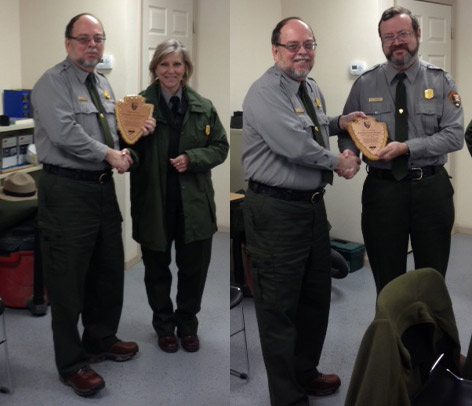 News Release Date:
March 1, 2013
Contact: Faye Walmsley, 573-323-4844
Van Buren, MO- Ozark National Scenic Riverways recently recognized employees, Bill O'Donnell and Peggy Tarrence for their long dedicated service on the park's safety program committee .

For more information, phone (573) 323-4236 during business hours Monday through Friday 8:00 am to 4:30 pm or visit the park's website at www.nps.gov/ozar.  Ozark National Scenic Riverways preserves the free-flowing Current and Jacks Fork Rivers, the surrounding natural resources, and the unique cultural heritage of the Ozark people.