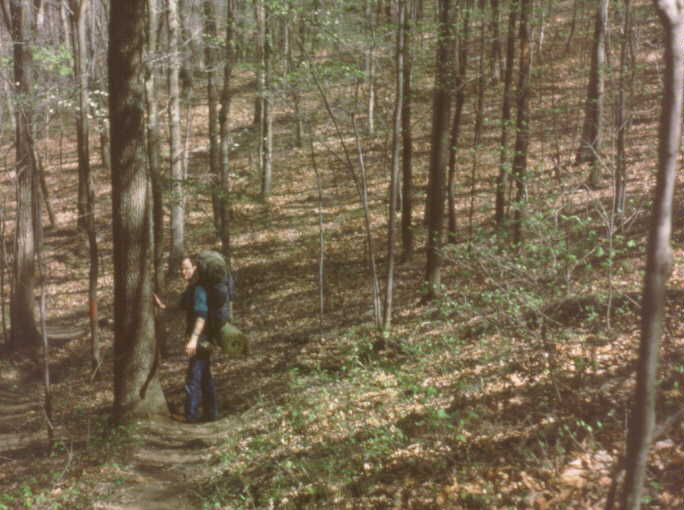 News Release Date:
July 23, 2013
Contact: Faye Walmsley, 573-323-4844
Van Buren, MO- Ozark National Scenic Riverways (ONSR) Superintendent, William N. Black, invites the public to comment on a proposed Current River Trail designated for hiking only.Presently, the section of the park from the Current River State Park to the Brushy Creek area does not have any long distance hiking opportunities.Most of the recreation is limited to activities on the river. This proposal is a cooperative planning activity between ONSR, the Ozark Trail Association (OTA), the L-A-D Foundation, and the Missouri Department of Natural Resources (DNR).
The goal is to identify a hiking trail route that will meet the following objectives:
·Provide a varied and scenic route that highlights the unique features of the area.
·Reinforce the non-motorized primitive recreational opportunities in this section of the river corridor.
·Connect with the trail network of the Current River State Park and Roger Pryor Pioneer Backcountry.
·Be designed and designated for foot-only traffic.
This proposal will be examining different route alternatives in a corridor along north and east of the Current River, starting at the Current River State Park to Round Spring, and then down river from Round Spring to the Brushy Creek area. The trail will cross land managed by ONSR, L-A-D, and DNR.See map below for the proposed trail corridor.
A 30-day public comment period about the proposal for the Current River Trail has begun.Public input is being solicited to help define any issues to be addressed in an upcoming Environmental Assessment (EA).Public comments received during this 30-day "scoping" period will be used to develop the EA.When the EA is completed and released for review, the public will be encouraged to comment.
Public comment will be accepted through August 30, 2013 and may be submitted online by selecting Ozark National Scenic Riverways at the NPS Planning, Environment and Public Comment website, https://parkplanning.nps.gov, or sent to:
Superintendent – Current River Trail
Ozarks National Scenic Riverways
P. O. Box 490
Van Buren, MO 63965
Commenters should be aware that their comments, including names and home addresses, are considered public information and may be released to the public.However, individual commenters may request that their name and home address be withheld from public release by stating this in their comment letter.
Ozark National Scenic Riverways preserves the free-flowing Current and Jacks Fork Rivers, the surrounding natural resources, and the unique cultural heritage of the Ozark people.