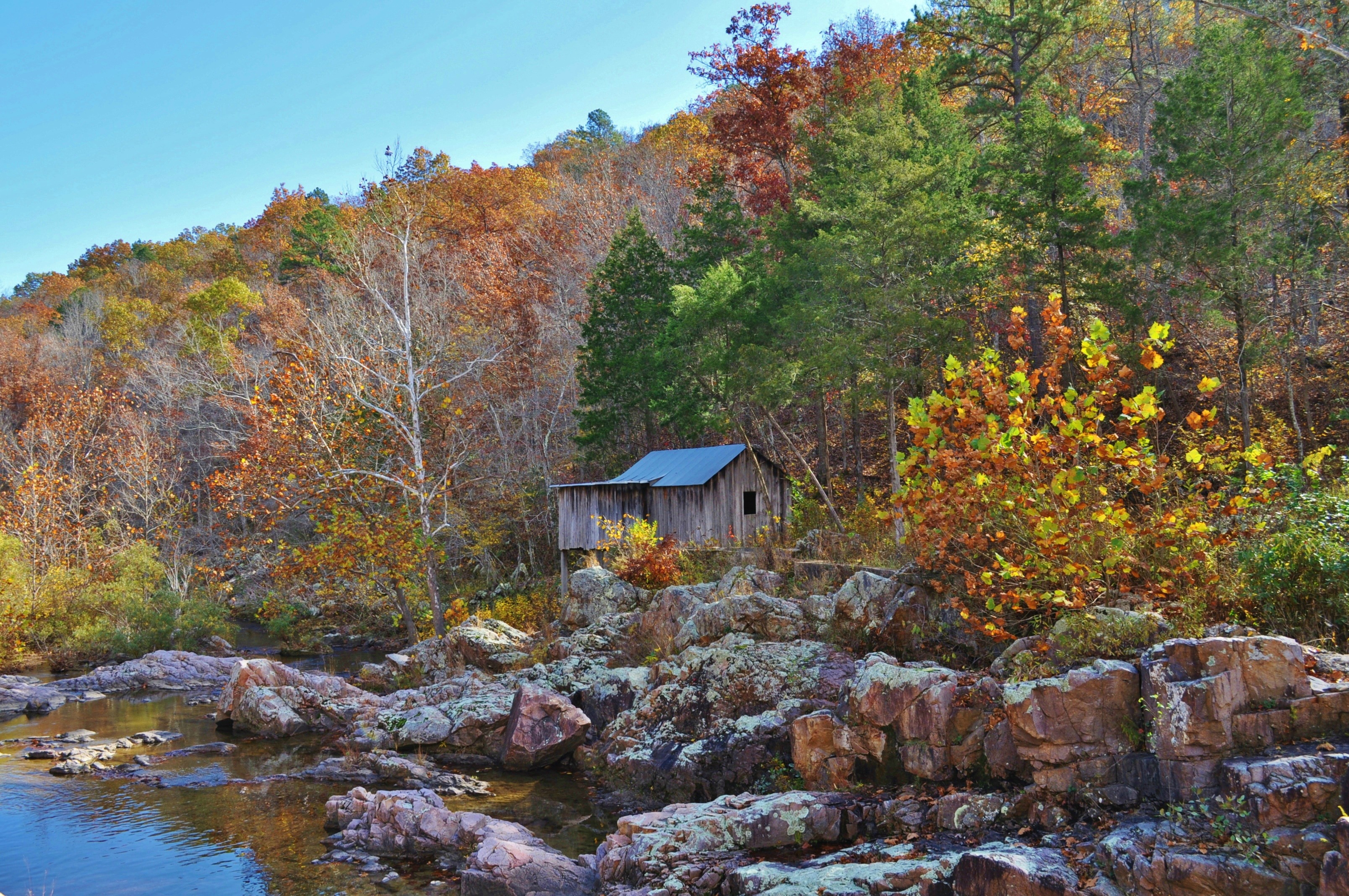 News Release Date:
September 9, 2016
Contact: Dena Matteson, 573-323-4814
EMINENCE, MO –Ozark National Scenic Riverways will host the Mill Mountain Discovery Hike on Saturday, September 24. Mill Mountain is located in the heart of the Riverways, between Klepzig Mill and Rocky Falls. Hikers will traverse 1.5 miles of the Ozark Trail through the diverse and beautiful Mill Mountain Natural Area while stopping to see the land through the eyes of its pioneers. Join us to discover the flora, fauna, cultural features and geologic history that make this area of the Riverways unique.
Participants will meet at Rocky Falls at 8:30 a.m. A shuttle will be provided to transport hikers to the historic Klepzig Mill, built in 1928 on the edge of a picturesque bedrock outcropping where Rocky Creek once powered the humble mill. After a tour of this charming historic site, the hike will proceed south on the Ozark Trail. Along the way, hikers will explore forests, woodlands, glades and fens. Tour guides will identify an abundance of wild edibles such as paw-paws, persimmons, black haw and other wild fruits and discuss their practical uses by the early Ozark settlers. The Mill Mountain shut-ins, where Rocky Creek squeezes between bedrock and massive boulders, will offer magnificent scenery. Fall wildflowers will adorn the landscape. The hike is expected to conclude by noon, back at the participant vehicles.
Fire Ecologist Dan Drees and Archaeologist Allison Young will lead the hike and will share a wide variety of information about the local history and natural resources of the area. This event is free of charge, but space is limited, so please contact Dena Matteson at (573)323-4814 to pre-register and receive detailed information and instructions. 
This activity is part of a series of events planned at Ozark National Scenic Riverways throughout 2016 to celebrate the centennial of the National Park Service. We invite you to find your park and discover new activities and adventures in your own backyard!
For more information about the Riverways and upcoming centennial programs, call (573) 323-4236 or visit the park's Facebook page, or website at www.nps.gov/ozar. 
Ozark National Scenic Riverways preserves the free-flowing Current and Jacks Fork Rivers, the surrounding resources, and the unique cultural heritage of the Ozark people.  
-NPS-
About the National Park Service. More than 20,000 National Park Service employees care for America's 413 national parks and work with communities across the nation to help preserve local history and create close-to-home recreational opportunities. Visit us at www.nps.gov, on Facebook www.facebook.com/nationalparkservice, Twitter www.twitter.com/natlparkservice, and YouTubewww.youtube.com/nationalparkservice.