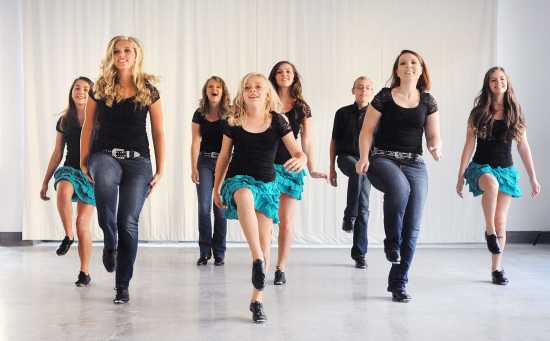 News Release Date:
November 3, 2017
Contact: Cathy Runge, 573-323-4236
Contact: Dena Matteson, 573-323-4814
VAN BUREN, MO: Step back in time and learn to clog! Join us at our Van Buren Visitor Center to watch and learn traditional Ozark clogging from our local Fireside Cloggers dance group on Saturday, November 18th, 9 a.m. to 3 p.m. This free workshop is an excellent time to learn a new style of dance, or just sit back and enjoy watching the dancers.
Clogging originated in the Appalachians. Settlers new to America would get together in the evenings and share their traditional folk songs and dances. Over time clogging was born as the impromptu, foot-tapping style we know today. Its simple rhythmic steps are fun, easy and enjoyed by all ages. Be sure to wear comfortable clothes and your dancing shoes. The class is limited to 20 people on a first-come, first-serve basis, but everyone is welcome to observe. Contact Park Ranger Cathy Runge at 573-323-4806 or e-mail us to reserve your spot.
The Van Buren Visitor Center is located at 404 Watercress Drive, in Van Buren, MO. For more information, visit the park's Facebook page, follow us on Twitter, visit the park website at www.nps.gov/ozar, or phone (573) 323-4236.
Ozark National Scenic Riverways preserves the free-flowing Current and Jacks Fork Rivers, the surrounding natural resources, and the unique cultural heritage of the Ozark people. For more information visit, www.nps.gov/ozar or call 573-323-4236.
-NPS-