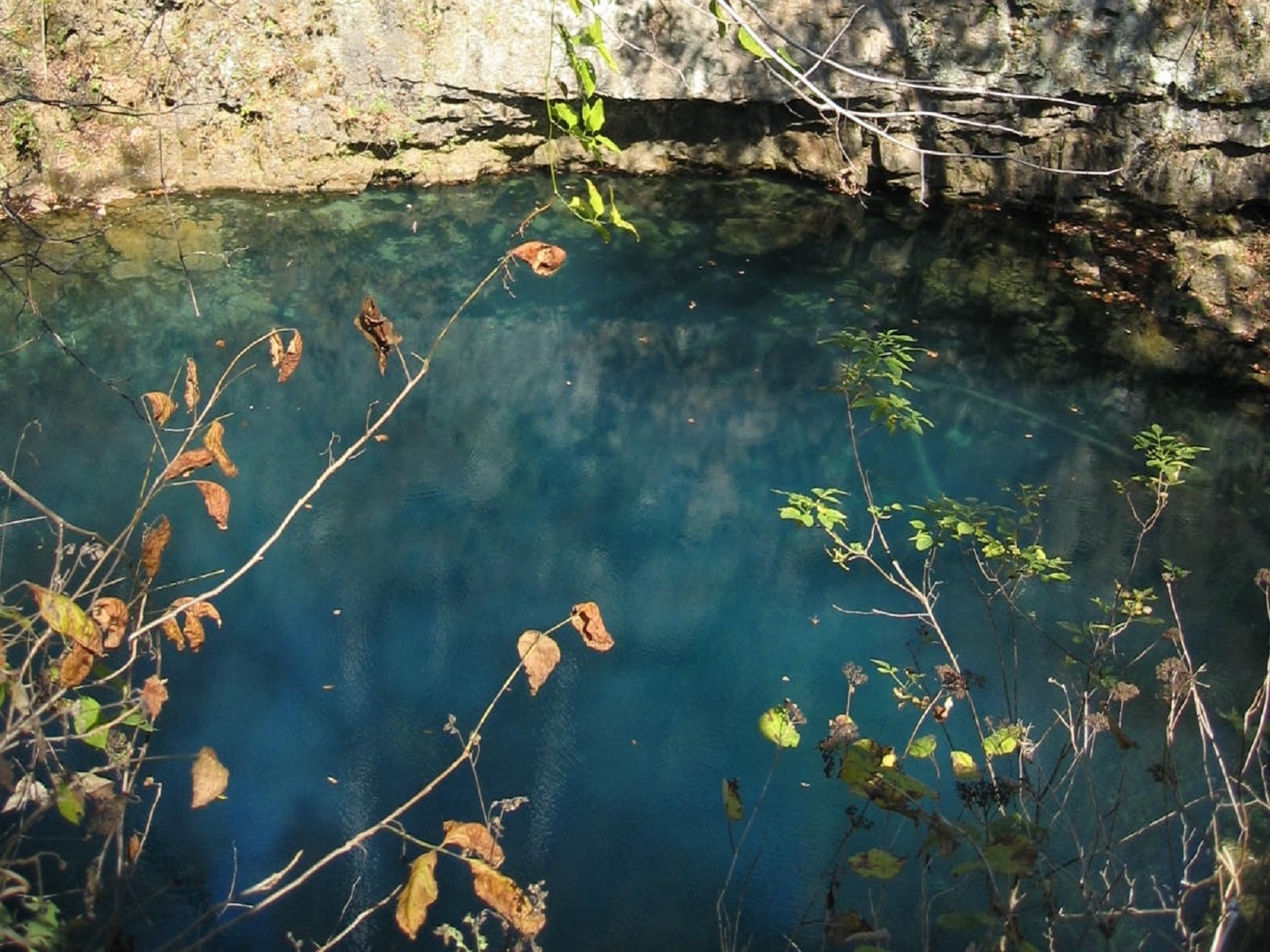 News Release Date:
June 17, 2016
Contact: Dena Matteson, 573-323-8028
EMINENCE, MO:Ozark National Scenic Riverways will offer several activities at Round Spring in the next several weeks as part of the celebration of the 2016 National Park Service Centennial.
On Saturday, June 25th, "Civil War Along the Current River" will be the focus of displays and programs at the Round Spring Campground.Local author Suzanne Chilton will be on hand to talk about the effect of the Civil War on the inhabitants of the Current River watershed.Special displays of Civil War items will be on loan from Wilson's Creek National Battlefield in southwest Missouri.That evening at 8:30 p.m. in the Round Spring campground amphitheater, a special program will be presented by Mrs. Chilton and local musician Doug Harris, who will be playing music popular during the Civil War.
"Native Americans of the Current River" will be featured at Round Spring the weekend of July 2nd and 3rd.On Saturday, July 2nd, displays and programs will share the history of Native Americans that lived in the region.On Sunday, July 3rd, a hands-on demonstration of atlatls and primitive bows will be conducted at 9:00 a.m. in the picnic pavilion.
A Celebration of the Round Spring Community will be held on Sunday, July 3rd, in partnership with the Shannon County museum.Participants will enjoy a guided tour of Round Spring Cave at 5 p.m., followed by a picnic, music and storytelling at 6:30 p.m.At 8:30 p.m. local historian Alan Banks will deliver a program on Native Americans of the upper Current River at the Round Spring campground amphitheater.
For program information, contact Ranger Dave Tobey at e-mail us, or (573)323-8093.
These programs are part of a series of activities and events planned at Ozark National Scenic Riverways throughout 2016 to celebrate the centennial of the National Park Service.We invite you to find your park and discover new activities and adventures in your own backyard!For more information about the Riverways and upcoming centennial programs, call (573) 323-4236;visit the park's Facebook page, or website at www.nps.gov/ozar.
Ozark National Scenic Riverways preserves the free-flowing Current and Jacks Fork Rivers, the surrounding resources, and the unique cultural heritage of the Ozark people.