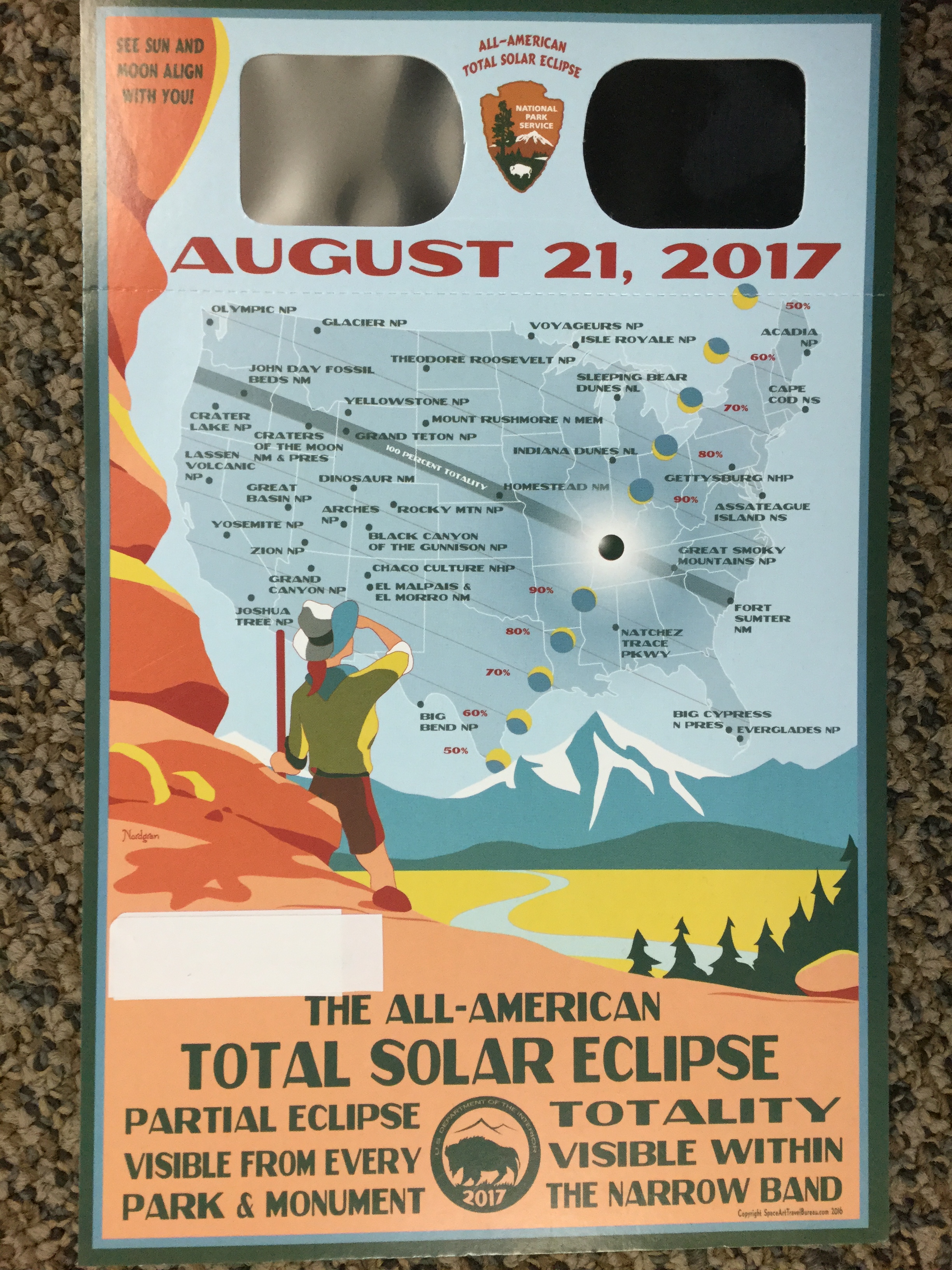 News Release Date:
August 10, 2017
Contact: Josh Chilton, 573-226-3945
Contact: Dena Matteson, 573-323-4814
EMINENCE, MO:   
Ozark National Scenic Riverways will host a solar eclipse viewing event at Alley Spring on August 21 beginning at 11:30 a.m. and ending at 2:45 p.m. A partial solar eclipse will be visible during the entire event, with the peak eclipse occurring at approximately 1:00 p.m. Park Rangers will be on hand to discuss the eclipse. Solar eclipse viewing glasses will be provided to visitors free of charge, as even a partial eclipse can be dangerous if viewed directly without proper eye protection. Kids will also receive special Eclipse Explorer Junior Ranger stickers as part of the event. 
The 2017 solar eclipse will be visible in some form throughout the entire United States, making it a truly American event that hasn't happened since 1979. Ozark Riverways should experience approximately 97.97% blockage of the sun as the moon passes between earth and the sun during the peak of the eclipse. The sky will darken and temperatures will fall as the sun almost completely disappears behind the moon briefly.  
Don't miss your opportunity to see one of nature's best shows in your national park. Bring lawn chairs or blankets and stay for the entire event. Alley Spring is located 6 miles west of Eminence on State Hwy 106. For more information, call (573) 226-3945; visit the park's Facebook page, or website at 
www.nps.gov/ozar
.
Ozark National Scenic Riverways preserves the free-flowing Current and Jacks Fork Rivers, the surrounding resources, and the unique cultural heritage of the Ozark people.

-NPS-