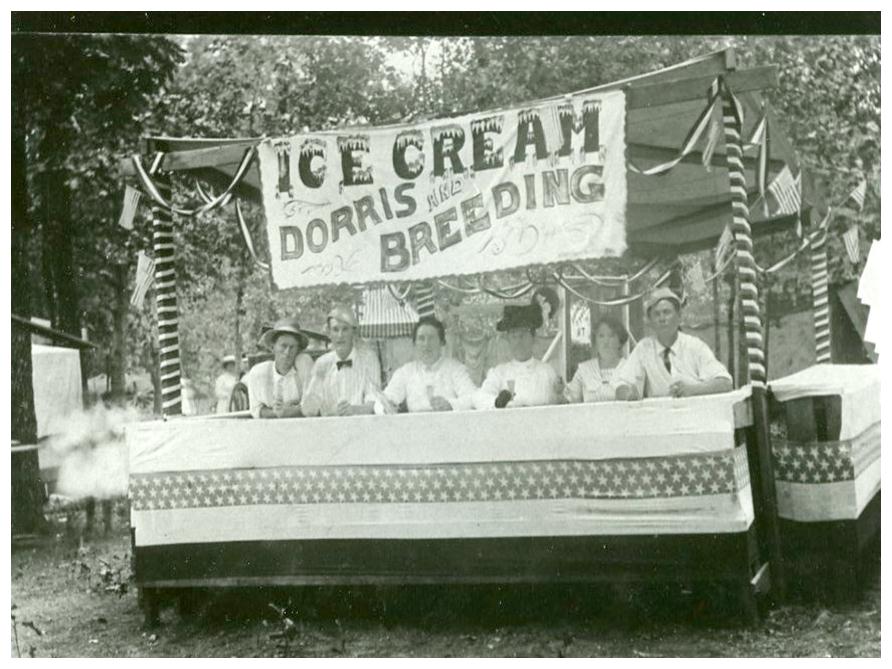 News Release Date:
June 27, 2016
Contact: Dena Matteson, 573-323-8028
EMINENCE, MO:Ozark National Scenic Riverways will host the annual Alley Spring Independence Day Celebration on Saturday, July 2, from 6:00 p.m. to 9:00 p.m.This event commemorates the traditional picnic celebrations that were held at Alley Spring around the turn of the twentieth century when this area was the social gathering place for local families.
Bring the whole family and neighbors to enjoy musical entertainment by the talented Bluegill Buddies from Washington, MO and the Bressler Cousins of Eminence, MO. Traditional square dancers will dance the night away in the Ozark tradition. Children of all ages can enjoy old fashioned games and toys.Remember to bring a lawn chair or blanket for the entertainment.
A picnic just wouldn't be a picnic without free watermelon and lemonade.Ice cream from the Spring Dipper will be available for purchase on the grounds.
Alley Spring is located five miles west of Eminence, Missouri, on State Route 106.For more information, phone (573) 226-3945 between 8:30 a.m. and 5:00 p.m., or visit the park's Facebook page or website at www.nps.gov/ozar.
This program is part of a series of activities and events planned at Ozark National Scenic Riverways throughout 2016 to celebrate the centennial of the National Park Service.We invite you to find your park and discover new activities and adventures in your own backyard!
Ozark National Scenic Riverways preserves the free-flowing Current and Jacks Fork Rivers, the surrounding resources, and the unique cultural heritage of the Ozark people.