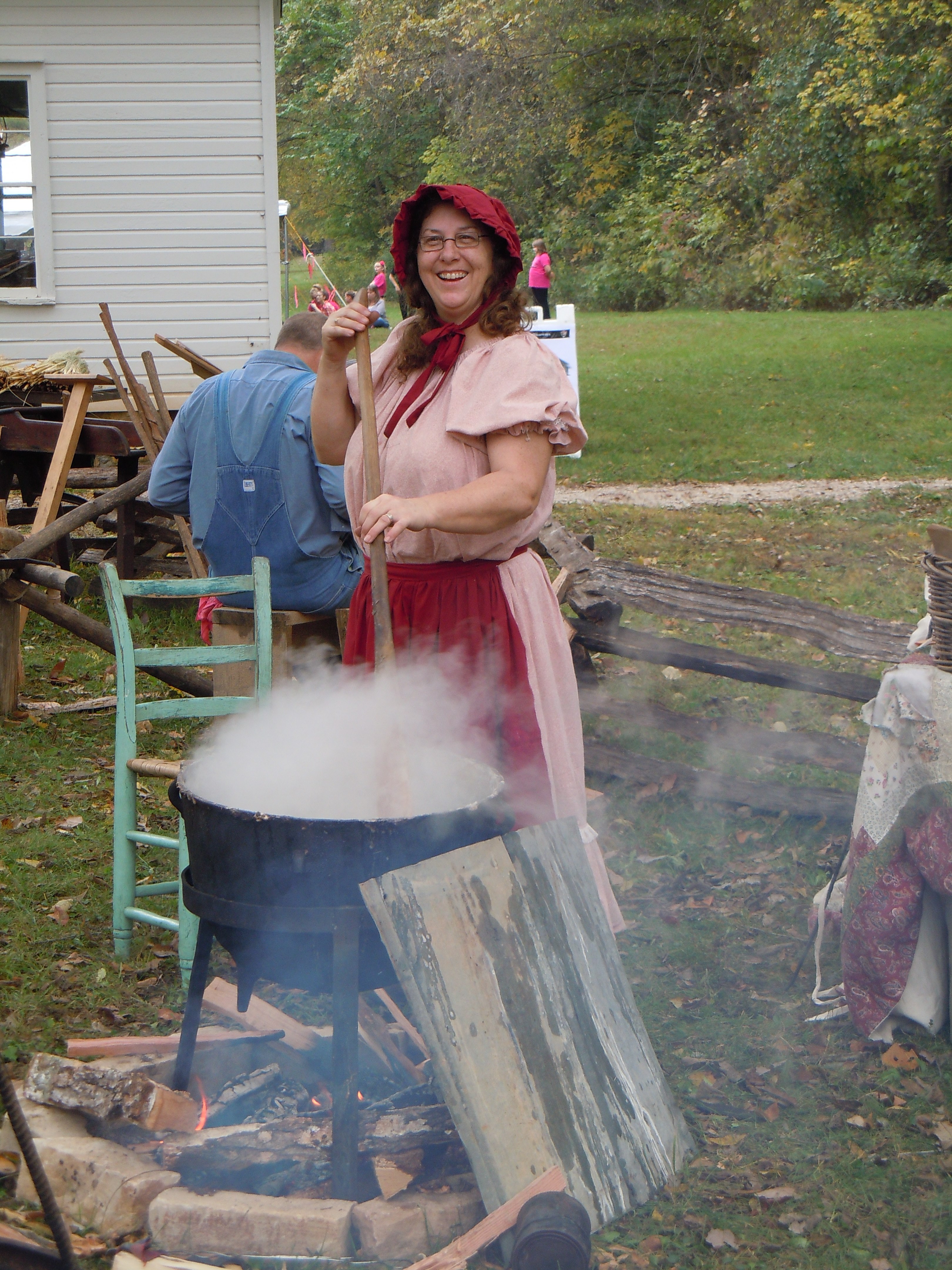 News Release Date:
September 7, 2017
Contact: Cathy Runge, 573-323-4806
VAN BUREN, MO:  
Have you ever wanted to make soap the way your great-grandma did? Ozark National Scenic Riverways is hosting a lye soap making workshop at Big Spring on Sunday, September 17 from 2 to 5 p.m. Join local craftsperson Cathy Wyatt to explore the process of lye soap making. The workshop is free, but space is limited, so reservations are required. Registered participants will be provided with materials to make and take home their own handmade soap. Everyone is welcome to drop by and observe the lye soap workshop in progress. Contact Park Ranger Cathy Runge at 573-323-4806 or 
e-mail us
 to join the fun.  
Long ago, soap making was a necessity rather than an art. Lye soap was used for bathing, cleaning and laundering. Homemade lye soap is an Ozark tradition and was generally made once a year, coinciding with the autumn harvest and butchering. Settlers combined spring water, lye from the ash hopper, and lard rendered from butchered livestock. Join us at Big Spring to learn about this useful skill from the past!
Big Spring is located on State Highway 103, four miles south of Van Buren, Missouri.  
Ozark National Scenic Riverways preserves the free-flowing Current and Jacks Fork Rivers, the surrounding natural resources, and the unique cultural heritage of the Ozark people. For more information, visit  the park's Facebook page, the park website at 
www.nps.gov/ozar
 or phone 573-323-4236.
-NPS-