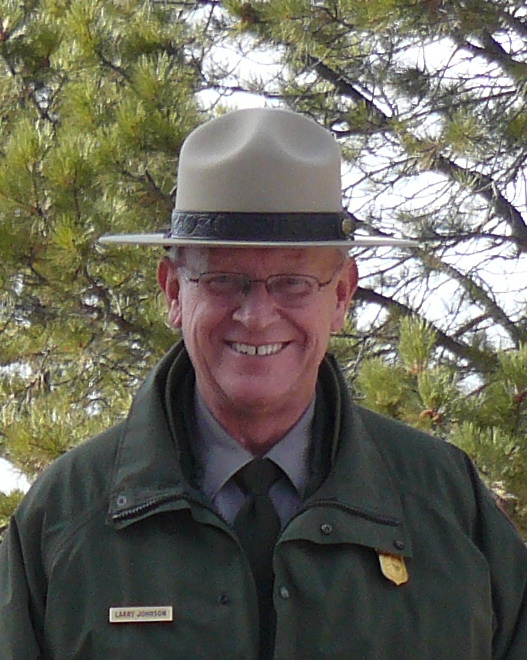 News Release Date:
January 28, 2015
Contact: Dena Matteson, 573-323-8028
VAN BUREN, MO: Former Riverways Chief Ranger Larry Johnson has been selected to serve as the Acting Superintendent at Ozark National Scenic Riverways, following the retirement of Bill Black on January 3.Johnson returned to the Riverways on January 16 and will serve as the Acting Superintendent for up to 120 days, while a new permanent superintendent is sought.
States Johnson, "I have many fond memories of my time at Ozark Riverways, where I served as Chief Ranger eleven years ago.It's great to see some familiar faces and re-connect with old friends.It is a privilege to work with the local communities as together we make Ozark National Scenic Riverways the best it can be."
Johnson is a 32-year veteran of the National Park Service (NPS) and has served as Superintendent of Jewel Cave National Monument in South Dakota since July, 2010.He recently completed a 14-month detail to Badlands National Park as Deputy Superintendent, managing park operations while the park worked on establishment of the first Tribal National Park with the Oglala Sioux Tribe.
Johnson began his career as a field ranger in interpretation at Herbert Hoover National Historic Site and then moved into protection and fire management.He served as a District Ranger and SCUBA Diving Officer at Apostle Islands National Lakeshore, where he earned the Midwest Region's Safety Achievement Award.As a Sub-District Ranger at Yellowstone National Park he was commended for helping to save four lives in a boating accident on Lewis Lake.While he was District Ranger and park pilot trainee at Voyageurs National Park, he was honored with theMidwest Region's Harry Yount Award for excellence as a park ranger.
He then moved into management, with Chief Ranger positions at Harpers Ferry National Historical Park, Ozark National Scenic Riverways, and Sleeping Bear Dunes National Lakeshore.He also served a brief Chief Ranger detail at Jefferson National Expansion Memorial (the Arch) and a six-month detail to Badlands as Deputy Superintendent to help complete the park's South Unit General Management Plan.
Johnson completed the "Leadership in the 21st Century" Executive Education program at Harvard University's Kennedy School of Government.A graduate of the NPS New Superintendent Academy and the National Parks Institute, Larry has a B.S. in Outdoor Recreation Resource Management from Iowa State University and has been married for 33 years to his wife Jan, an artist and writer.
For more information, visit the park's Facebook page, follow us on Twitter, visit the park website at www.nps.gov/ozar, or phone (573) 323-4236.
Ozark National Scenic Riverways preserves the free-flowing Current and Jacks Fork Rivers, the surrounding resources, and the unique cultural heritage of the Ozark people.