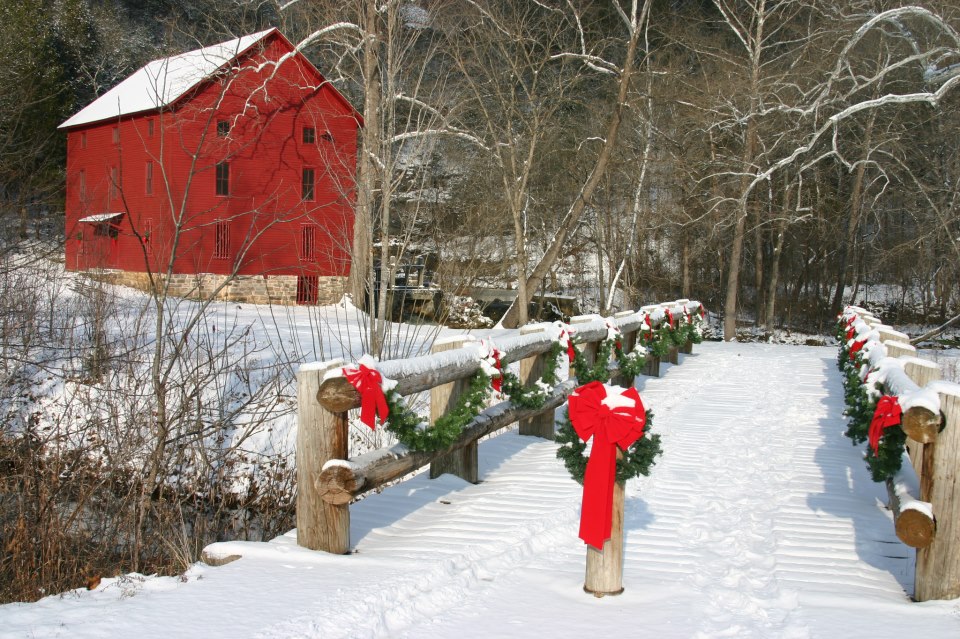 News Release Date:
December 2, 2015
Contact: Dena Matteson, 573-323-8028
Eminence, MO:Ozark National Scenic Riverways is hosting an old fashioned Christmas celebration for the public at the Alley General Store on Saturday, December 12, from 10:00 a.m. to 1:00 p.m.
Bring the whole family and your friends to view Alley Mill and the general store all dressed up in holiday decorations. Feast on cookies, cider and hot chocolate.Try out your creativity by making old-time ornaments that you can take home and hang on your Christmas tree to enjoy.If you'd like, bring a child's school photo to create a tree ornament. The FREE old-time festivities end at 1:00 p.m., so come early to allow plenty of time for cookie munching and ornament crafting.
Alley Mill and General Store are located six miles west of Eminence, Missouri, on State Route 106.For more information, call (573) 323-4236 during business hours Monday through Friday 8:00 a.m. to 4:30 p.m.;visit the park's Facebook page, or website at www.nps.gov/ozar.
Ozark National Scenic Riverways preserves the free-flowing Current and Jacks Fork Rivers, the surrounding natural resources, and the unique cultural heritage of the Ozark people.