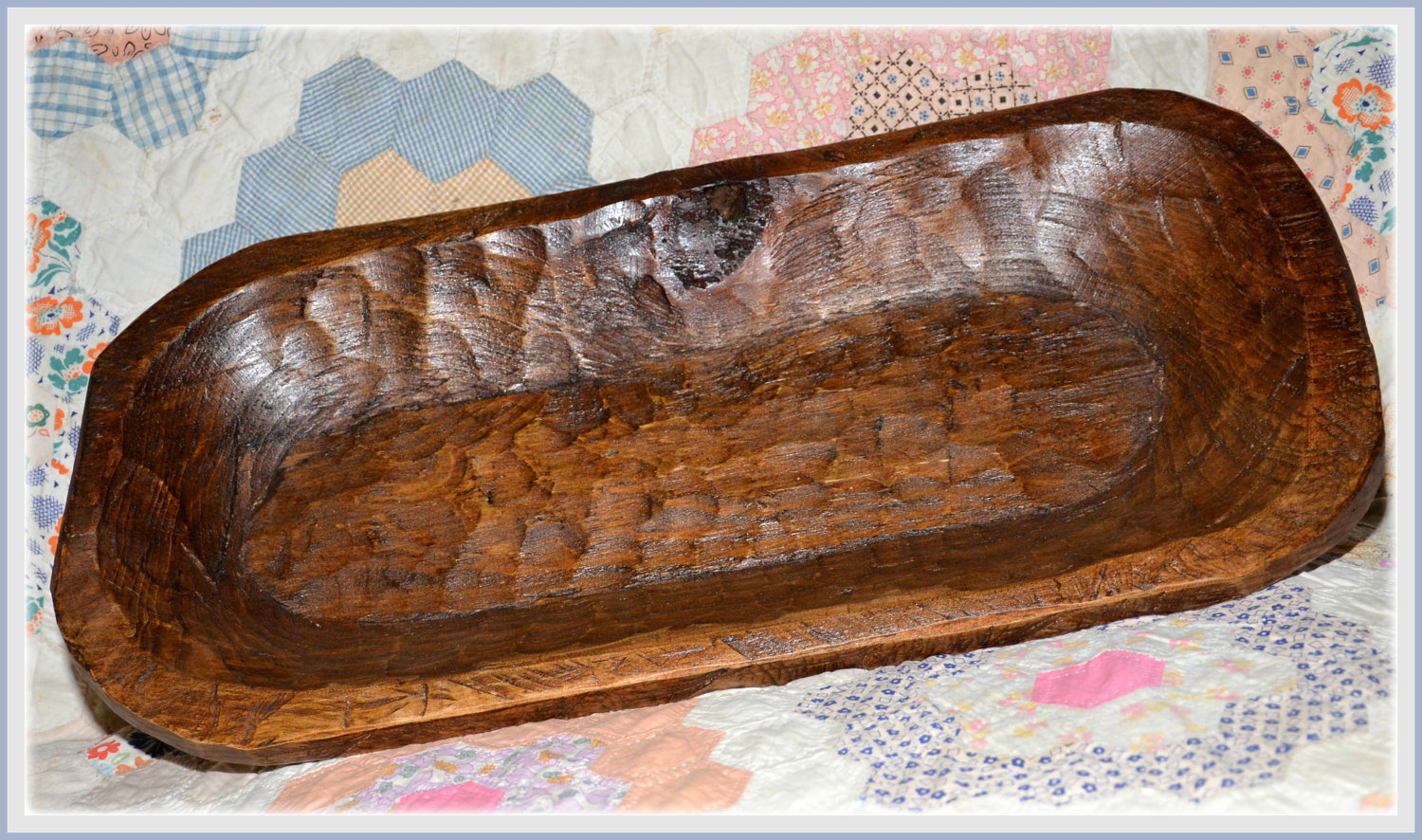 News Release Date:
August 7, 2018
Contact: Cathy Runge, 573-323-4806
Contact: Dena Matteson, 573-323-4814
Van Buren, MO: 
 Join us for a workshop about shallow wooden dough bowls on Saturday, August 18, from 9 a.m. to 3 p.m., at the Heritage Workshop located at Park Headquarters in Van Buren, Missouri. Workshop participants will learn layout and design, the care and use of hand tools, several carving techniques, as well as bowl care and finishing. You can carve your very own traditional shallow dough bowl, also known as a "wood trencher bowl", by reserving your spot in this workshop! 
In years past, the wooden dough bowl was a household staple. Used for centuries by many different cultures, these bowls were in nearly every American home and used to prepare biscuits, yeast rolls and pie crusts. Dough bowls were so significant that husbands commonly carved them for their brides, who then handed them down to their daughters as heirlooms.  
This workshop is considered an intermediate woodworking class and previous experience with hand tools is required. The event is free, but class size is limited to 6 people on a first come, first serve basis. Call Park Ranger Cathy Runge at 573-323-4806 today to reserve your spot.
The Heritage Workshop is located next to Park Headquarters, at 404 Watercress Drive in Van Buren.  For more information visit 
www.nps.gov/ozar
or call 573-323-4236, ext. 0.  
Ozark National Scenic Riverways preserves the free-flowing Current and Jacks Fork Rivers, the surrounding natural resources, and the unique cultural heritage of the Ozark people.