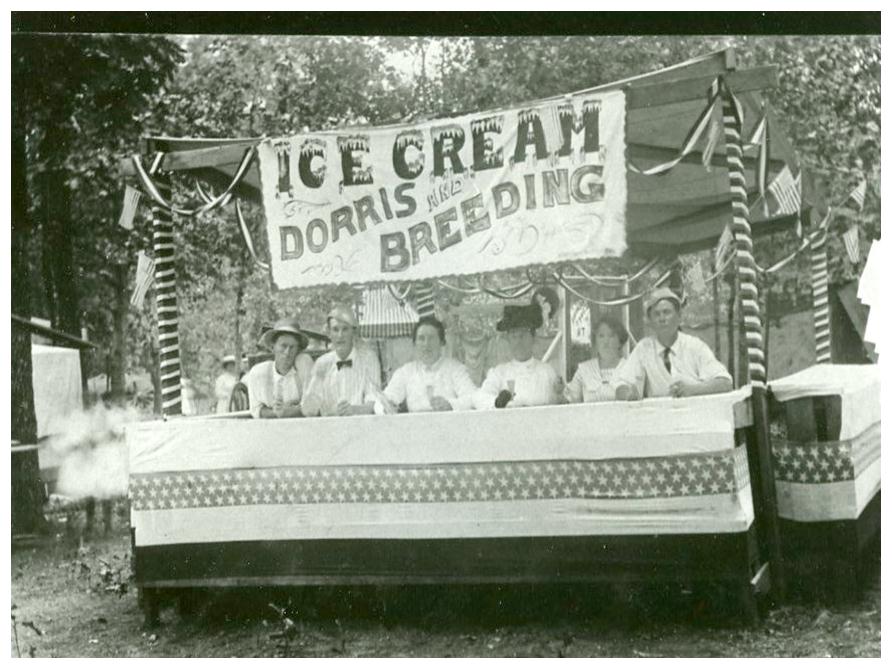 News Release Date:
June 27, 2014
Contact: Faye Walmsley, 573-323-4844
Contact: Jamie Cleaver, 573-226-3945
Eminence, MO - Ozark National Scenic Riverways will host the annual FREEAlley Spring Independence Day Celebration on Saturday, July 5, 2014, from 6:00 p.m. to 9:00 p.m. as part of its continuing 50th Anniversary events. This event commemorates the traditional picnic celebrations that were held at Alley Spring around the turn of the twentieth century when this area was the social gathering place for local families.


Bring the whole family and your neighbors to listen to The Shortleaf Band, musicians from the Kansas City area with strong Ozark roots.The Western Grand Squares from the Mountain View area will perform lively traditional square dancing.Visitors are encouraged to join in, participate, and learn a few steps and reels in the process. Remember to bring a lawn chair or blanket for the entertainment.
A picnic just wouldn't be a picnic without FREE watermelon and lemonade.Funnel cakes will be available for purchase on the grounds.
The freshly painted Alley Mill will be open for the public during the July 4th weekend from 9:00 a.m. until 4:30 p.m. beginning Friday, July 4th through Sunday, July 6th.After the Fourth of July, the mill will be open every weekend through the rest of the month and daily from August 1st – 17th. Come and see the Alley Mill restoration in progress.
Alley Spring is located five miles west of Eminence, Missouri, on State Route 106.For more information, phone (573) 226-3945 between 8:30 a.m. and 5:00 p.m., or visit the park's Facebook page or website at www.nps.gov/ozar.
Ozark National Scenic Riverways preserves the free-flowing Current and Jacks Fork Rivers, the surrounding natural resources, and the unique cultural heritage of the Ozark people.