Recreate Responsibly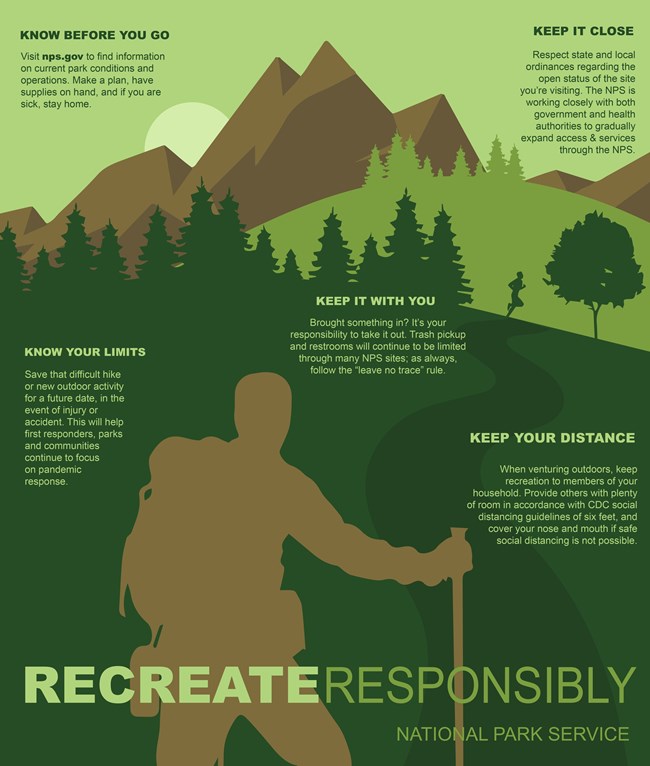 The National Park Service encourages all visitors to follow Centers for Disease Control and Prevention (CDC) guidance to reduce the spread of COVID-19. Learn more about how you can recreate responsibly when visiting Organ Pipe Cactus National Monument and other public lands. Thank you for helping to reduce the risk to yourself and others.
Know before you go.
Check the
alerts and status of our park services and facilities
before
visiting. Available services differ between parks, so make sure to check park websites beforehand. Know that restrooms may be closed or limited. As always, bring the
10 Essentials
, which you can update to include a face covering and hand sanitizer.
Keep it with you. Pack it in, pack it out!
Brought something in? It's your responsibility to take it out. Trash pickup and restrooms will continue to be limited through many NPS sites. As always, follow the Leave No Trace Principles.
Keep your distance.
Recreate with the people in your household. Give others plenty of room whether you are on a trail, at a wayside sign, or in a parking lot. Follow the CDC social distancing guidelines for staying six feet away from others. Be prepared to cover your nose and mouth if you're near others.
Keep it close.
Follow the state and county orders governing the open status of the area you're considering visiting. Avoid traveling long distances and instead research places to visit near you. If you cannot make it to a park, discover ways to explore national parks and monuments virtually.
Know your limits.
Avoid injury by postponing challenging hikes or trying new activities for the first time. We need to ensure that first responders, parks, and communities can concentrate on responding to the pandemic. Read our
tips for recreating safely
in Organ Pipe Cactus National Monument.

Services are limited at Organ Pipe Cactus National Monument.
Before you come:
Prepare.

Download park maps. Park maps and brochures are also available outside of the visitor center.
Pack and bring with you:

Drinking water
Hand sanitizer
Food and other supplies - many community resources, such as restaurants and stores along your route to the monument could be experiencing increased waits and the need for physical distancing
If restrooms are closed, you may want to bring toilet paper. Remember to practice proper Leave No Trace principles.

Enoy the outdoors when healthy. Please return home and stay home if you feel sick.
When you are here:
Regardless of vaccination status, masks are required in all federal buildings.
Practice social distancing. Maintain at least 6 feet (1.8 meters) of distance between you and others, including when speaking or waiting to speak to park staff.

Prevent injury—explore safely. Reduce the risk to you and emergency medical responders by making choices to prevent injury. Choose trails that fit your fitness and ability level and turn around if you feel tired or weak.

Use trails at non-peak times. When possible, hike on a weekday. Return another time if a trail is busy.

Avoid gathering in groups. Take hiking breaks away from others outside of your household and spread out at overlooks or other stopping points.

Wash your hands often with soap and water for at least 20 seconds.

Cover your mouth and nose when you cough or sneeze (not with your hands).

Avoid touching your eyes, nose, and mouth.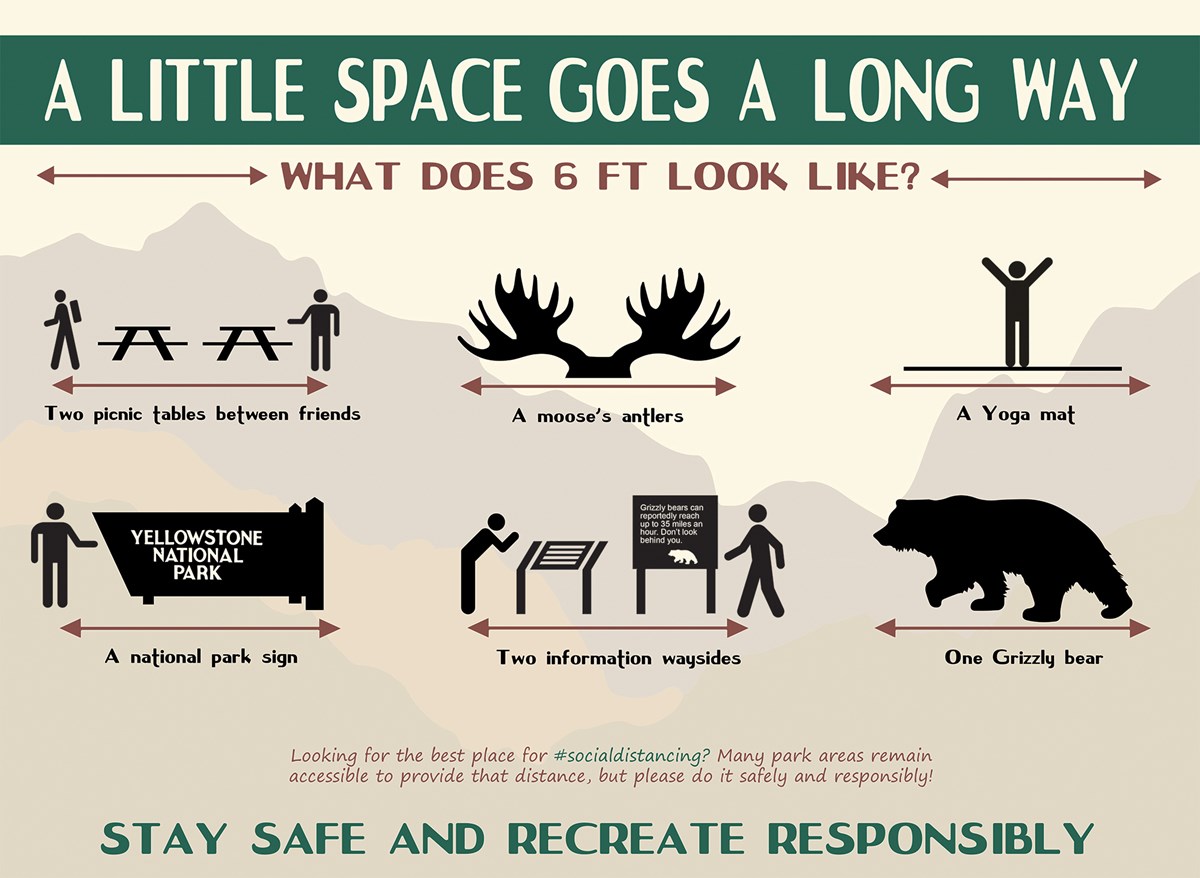 Last updated: July 31, 2021