Ranger Programs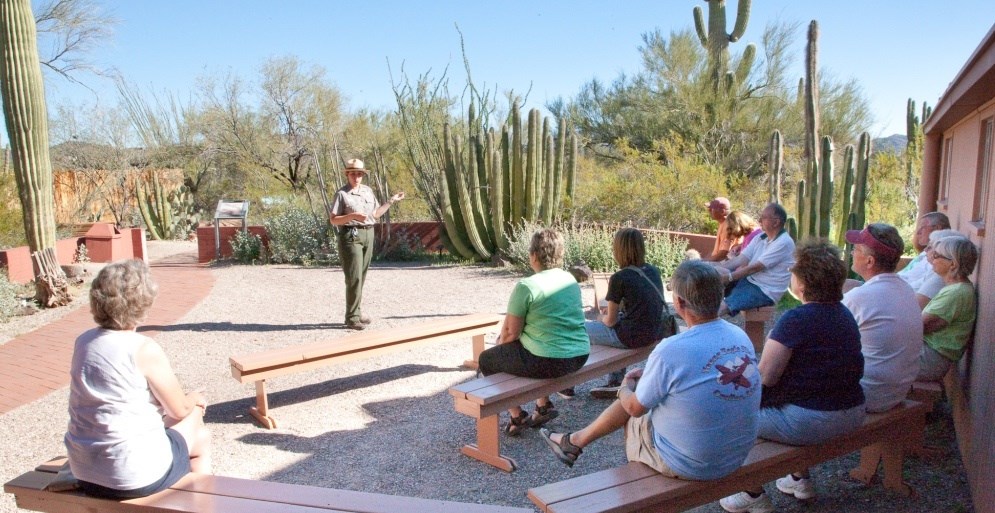 Discover The Sonoran Desert!
Have you ever wondered why organ pipe and saguaro cacti do not grow in all deserts? What is that bird in the cactus that sounds like a car starting? Why do the rocks have so many colors in them around mining areas? Who are part of this land's history and culture? How IS the Sonoran Desert different from the others anyway? Join us for one of our free ranger programs to find out as we share the stories about your national monument!

Ranger programs run from December through mid-April. Programs are offered daily and meet at either the back patio of the Kris Eggle Visitor Center or at the Twin Peaks Campground Amphitheater. Explore the calendar below to find out what programs or events are being held each day. They may be cancelled or changed due to staffing, weather, or road conditions. For more information about programming or events, contact the Kris Eggle Visitor Center 520-387-6849.


Last updated: June 10, 2023
Experiencing Organ Pipe Cactus