Support Your Park

Join the Park Volunteer Team

Many people show their support by volunteering at the monument. Volunteers have removed exotic plants, collected and recorded data with researchers, were campground hosts and visitor center support. Volunteer assignments vary depending on the positions available, your skill and experience, and the number of weeks you are able to commit. Volunteers are needed the most during late fall through early spring.

Cooperation Association/Bookstore

The Western National Parks Association (WNPA) operates bookstore at the Kris Eggle visitor center in Organ Pipe National Monument. Proceeds from bookstore sales directly benefit park operates and support interpretive programs and materials.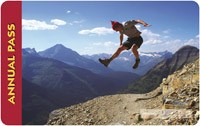 Paying your fees or purchasing a pass
Organ Pipe Cactus National Monument participates in the Congressionally authorized Federal Recreation Lands Enhancement Act. Under this program, parks keep 80% of all fees collected; the remaining 20% will be deposited in a special account to be used in parks where fees are not collected. Funds generated by the fees are used to accomplish projects the parks have been unable to fund through yearly Congressional allocations. That means that when you pay your fees or buy a pass your money goes directly back into the park.


Last updated: June 8, 2015