Conservation and Outdoor Recreation Community Assistance Projects
This year, we're helping more than 350 communities and public land management agencies to evolve climate resiliency strategies, develop or restore parks, conservation areas, rivers, and wildlife habitats, as well as create outdoor recreation opportunities and programs that engage future generations in the outdoors. NPS-RTCA supports communities and public land managers in all fifty states and the territories of American Samoa, Guam, Puerto Rico, the Northern Mariana Islands and the U.S. Virgin Islands.
Click on the map below to explore the projects NPS-RTCA is supporting in your state.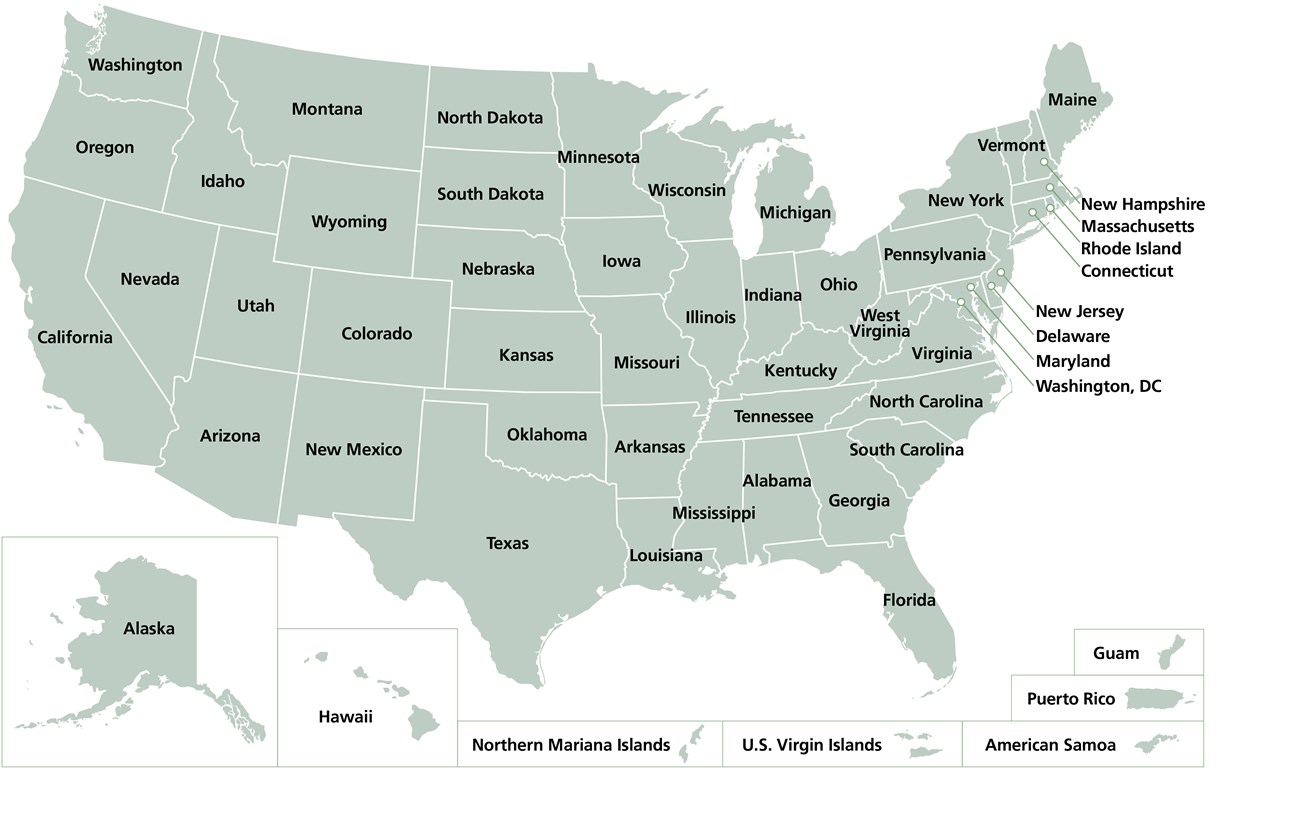 Last updated: May 16, 2023