Battlefield Boundaries Map
Welcome to the American Battlefield Protection Program's Battlefield Boundaries Map! The purpose of this tool is to provide public access to spatial data representing Revolutionary War, War of 1812, and Civil War battlefields identified in two separate reports, the
Report to Congress on the Historic Preservation of Revolutionary War and War of 1812 Sites in the United States
(2007) and the
Civil War Sites Advisory Commission Report on the Nation's Civil War Battlefields
(1993). Boundaries for these battlefields were surveyed as part of the reports' development, and are relevant to determining eligibility for projects pertaining to ABPP's
Battlefield Land Acquisition Grant
,
Battlefield Interpretation Grant
, and
Battlefield Restoration Grant
programs.
As a potential applicant, you can use this tool to determine whether or not your project area falls within the battlefield boundaries. You can also use this tool to see if any land nearby has already been preserved by a Battlefield Land Acquisition Grant.
Eligibility Disclaimer: This tool is updated periodically and does not reflect all land currently preserved by a Battlefield Land Acquisition Grant
.
The use of this tool is for the approximation of a project location within the battlefield boundaries. A final determination of project eligibility will be made by a Awarding Officer upon receipt of a complete application
.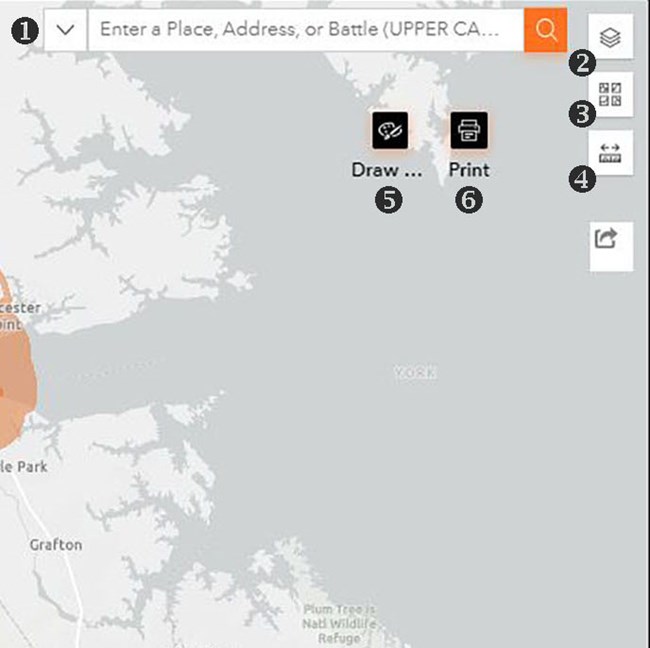 Search Bar – Use the search bar to look up any location by town name, street address, or battlefield. Please note, to search by battlefield, its name all capital letters must be used.
Layers – Use the layers feature to turn on and off different data by clicking the eye button next to the layer name.
Basemap – To change the background appearance of the map, click the basemap icon and choose a different aesthetic.
Measure – Use the first tab of the measure tool to calculate the linear distance between features on the map. Use the second tab to draw a polygon to calculate the total area of your proposed project location. For both of these options, click the tab to start drawing the line or shape on the screen, then click enter to end the measurement. The unit of measurement can be changed by clicking the dropdown menu under 'Units'.
Draw – To draw an area of interest, click the icon, then select which shape you would like to draw. Before drawing your shape, you can select if you would like the area and/or perimeter calculations for the shape to be displayed under 'Options'. If drawing a polygon, hit enter to close the shape. All shapes can be deleted by selecting the arrow, clicking the shape, then selecting the trashcan icon.
Print – Use the print icon to export a PDF, JPEG, or TIFF of your area of interest on the map. Title your map, select whether you would like it to be landscape or a portrait, and also select your preferred file format. Then click print. Next, click the 'Print Results' tab, select the file, and save it to your personal files.
You can find the name, site code, war, state, and acre of each battlefield boundary by clicking a polygon and reading the popup box. If there are multiple battlefield boundary layers on top of one another, click the arrows at the bottom right of the popup box to toggle between each boundary. Similarly, you can find the parcel ID, county, state, and acreage for land acquired through a Battlefield Land Acquisition Grant by clicking the polygon and reading the popup box.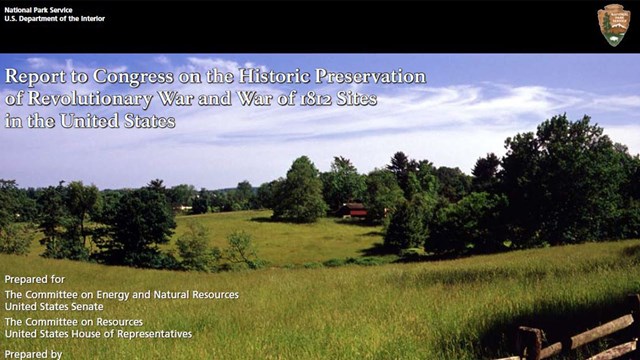 Revolutionary War & War of 1812 Report
Find eligible Rev. War and War 1812 battlefields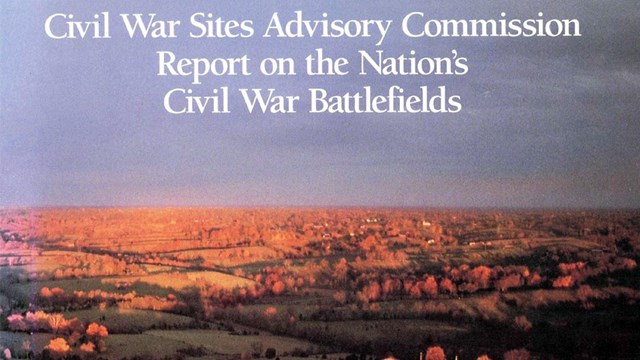 Nation's Civil War Battlefields Report
Find eligible Civil War battlefields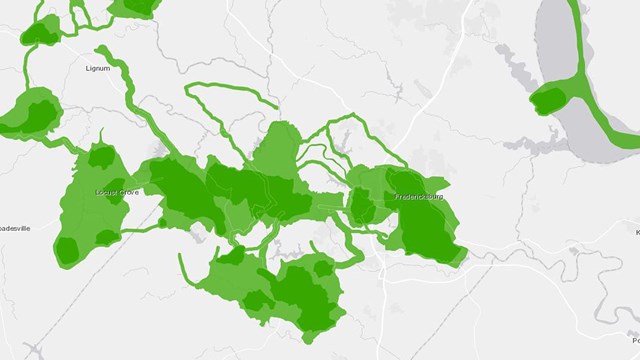 Battlefield Geospatial Data
Download geospatial data to access eligible battlefield boundaries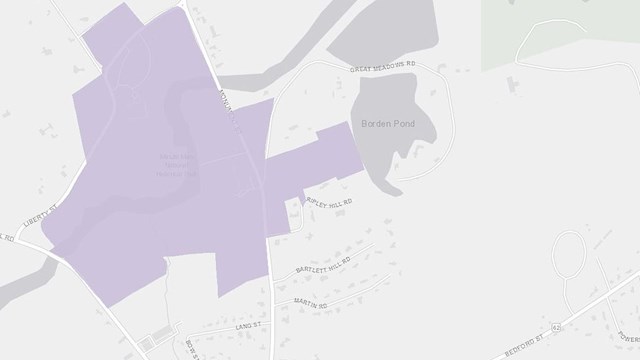 National Park Service Geospatial Data
Download geospatial data to access National Park Service legislative boundaries
Last updated: March 14, 2023