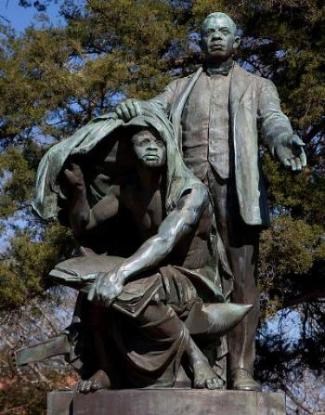 In August 1619, 20 enslaved Africans were brought to Point Comfort in the English colony of Virginia. Point Comfort is now part of Fort Monroe National Monument.

The 400 Years of African-American History Commission Act, signed into law January 8, 2018, established a 15-member commission to coordinate the 400th anniversary of the arrival of the first Africans in the English colonies. The Commission will meet at least three times a year.

The Commission's purpose is to plan, develop, and carry out programs and activities throughout the United States that:
recognize and highlight the resilience and cultural contributions of Africans and African Americans over 400 years;
acknowledge the impact that slavery and laws that enforced racial discrimination had on the United States;
encourage civic, patriotic, historical, educational, artistic, religious, and economic organizations to organize and take part in anniversary activities;
assist states, localities, and nonprofit organizations to further the commemoration; and
coordinate scholarly research about the arrival of Africans and their contributions to the United States.
The Commission may also provide:
grants to communities and nonprofit organizations to develop programs;
grants to research and scholarly organizations to research, publish, or distribute information about the arrival of Africans in the United States; and
technical assistance to states, localities, and nonprofit organizations.