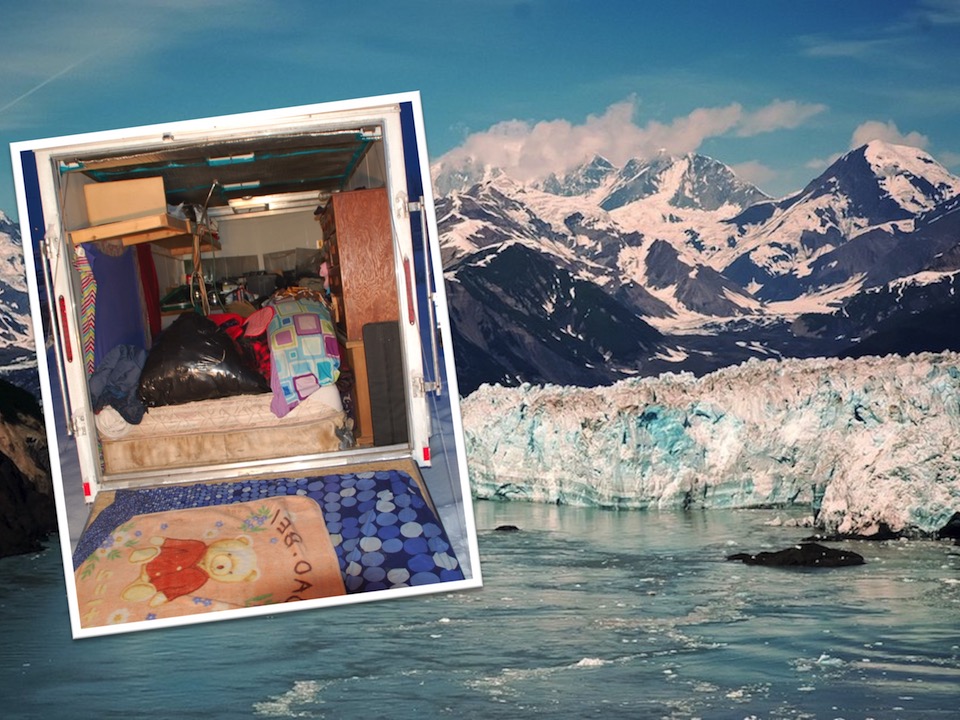 News Release Date: February 27, 2018

Contact: NPS Investigative Services Branch, (202) 379-4761
An interagency investigation by the National Park Service Investigative Services Branch (ISB) and other investigators has resulted in a man being sentenced to prison for being a felon in possession of a firearm. Timothy Keith Igou, age 31, will serve 37 months behind bars followed by 3 years probation.

Court documents describe the events on December 9, 2016, that ultimately led to Igou's sentencing in federal court. Alaska State Troopers attempted to stop Igou while he was driving a stolen Ford F-250 pickup truck in Palmer, Alaska. While trying to elude the troopers, Igou drove onto an ATV trail off Matanuska Road and crashed the truck into a tree. Igou then abandoned the truck and ran off through the woods. Prints in the snow led the troopers to a trailer stolen from Wrangell-St. Elias National Park & Preserve bearing stolen license plates. They found Igou hiding inside and took him into custody.

Inside the stolen truck was a loaded handgun. Located on Igou's cell phone was a photograph of a person's hand, taken inside a Ford F-250 truck, holding the handgun. Forensic evidence showed that Igou had used his phone to search the internet for information related to the gun's serial number. The phone also contained numerous Craigslist entries related to the sale of handguns. In one text message from October 20, 2016, Igou wrote, "Can u givehim [sic] my gun[?]"

Also located in the stolen truck were a glass pipe with a white residue of methamphetamine, dozens of vehicle keys for various makes and models, and two license plates - one of which was registered to the stolen truck.

Igou had previously been convicted of a felony drug crime and a misdemeanor crime of domestic violence. Both convictions meant Igou was prohibited from possessing firearms.

At the sentencing hearing, the federal judge noted that Igou was a danger to the community, and that his sentence was intended to both protect the public and deter the defendant from future criminal acts. Igou's conduct was, the judge stated, "felony stupid."  Pointing out that while the defendant's dangerous acts did not result in any injuries, the judge told Igou that "this could have been much more serious to you than it turned out to be… The type of behavior you're involved in, people end up dead."

ISB Special Agents and a US Park Ranger of Wrangell-St. Elias National Park & Preserve worked on this interagency investigation with the Alaska State Troopers and the Bureau of Alcohol, Tobacco, Firearms and Explosives (ATF). The US Attorney's Office for the District of Alaska prosecuted the case.
 
ISB: the Investigative Services Branch of the National Park Service
www.nps.gov/ISB