Victim-Witness Assistance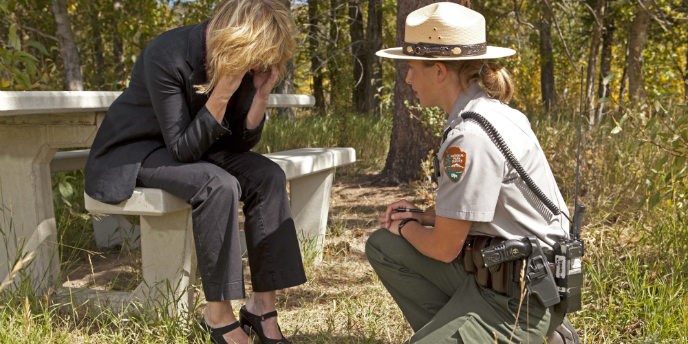 We Are Dedicated to Supporting Victims and Witnesses of All Ages
We understand that being a victim of a crime can be devastating - victims experience physical, financial, social, spiritual, and emotional distress associated with the crime. The aftermath of crime may feel overwhelming, but you are not alone, and help is available.

"The crimes against people that we investigate come from all over the system and involve parks of a variety of jurisdictions," says Special Agent in Charge Christopher Smith. "By providing good victim support and assigning a victim specialist or coordinating to ensure that victim gets the services they need, we help provide the foundation they need to recover. Ultimately, that is our goal - that justice is done and that they can return to their lives, and have a full and complete life."

Our goal is to ensure that every victim of or witness to a crime that occurs within the National Park System is treated with dignity and respect.

Our responsibility is to inform you of your legal rights and to provide the necessary support and services you are entitled to throughout the continuum of care. You have options and may qualify for financial reimbursement.

Every April, communities across the nation come together during National Crime Victims' Rights Week to honor victims and survivors of crime, as well as those who advocate for them. Visit the US Department of Justice Office for Victims of Crime website for more information.

Find crime victim compensation and other assistance in your state at www.ovc.gov/map or www.victimconnect.org. You may also call 855-4-VICTIM anytime to find local victim service information.

The National Park Service complies with the victims' rights and services requirements detailed in the updated Attorney General Guidelines for Victim and Witness Assistance.
Last updated: July 15, 2023