News Release
Two men sentenced for theft of "music wood" timber in Olympic National Park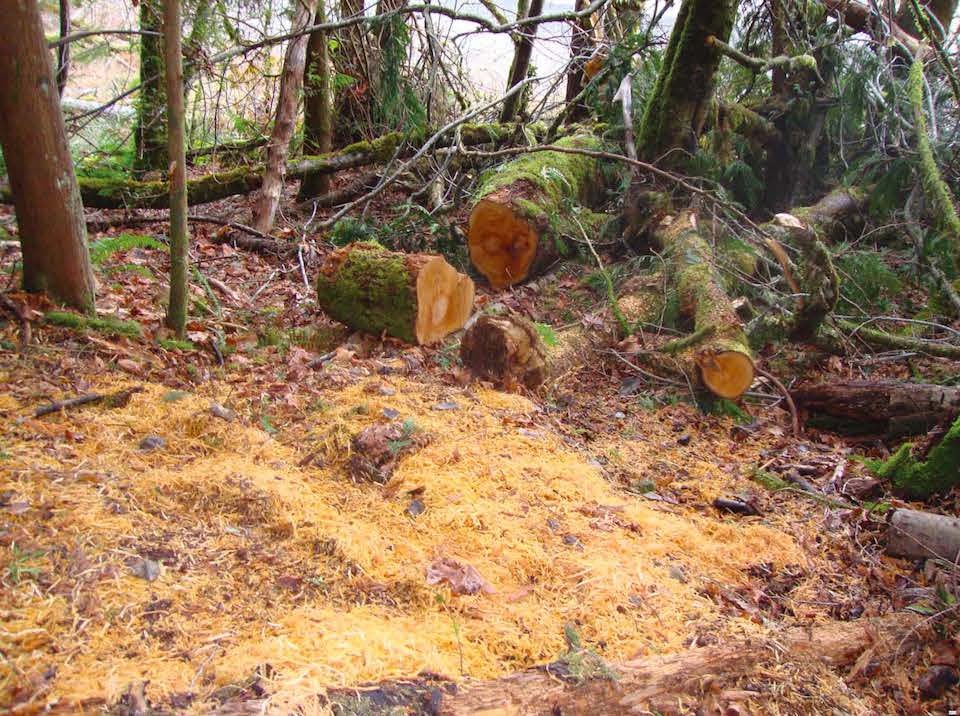 News Release Date: February 16, 2018

Contact: NPS Investigative Services Branch, (202) 379-4761
After pleading guilty to theft of timber from Olympic National Park, two men have been sentenced to serve prison time and pay restitution. A federal judge handed down the sentences at two recent court hearings.
The charges arose from activity in November 2013, when three men entered the park during the night and felled a big leaf maple tree. A witness reported hearing chainsaws and seeing people in the woods wearing headlamps. A US Park Ranger of Olympic National Park responded to the scene in daylight and found evidence of the crime. Upon hearing chainsaws again the next night, the witness alerted the park. Rangers arrived to find three men cutting and loading the felled maple, and took them into custody.
A Special Agent with the National Park Service Investigative Services Branch (ISB) investigated the case. Court documents show that among the evidence collected, a receipt indicated the men had sold the wood to an area music wood supplier. Wood retrieved from that supplier matched the wood from the felled maple.
"The value of the timber as music wood is estimated to be $8,766," said the US Attorney's Office for the Western District of Washington, which prosecuted the case. "The tree as a living part of the Elwha ecosystem is irreplaceable. The natural resources in our federally protected lands belong to all of us, and to future generations – not to thieves making a quick buck."
Michael D. Welches, age 63, will serve 30 days in prison, and Matthew Hutto, age 50, will serve 60 days in prison. Hutto will then serve 2 years probation. Both men must also pay restitution in the amount of $17,533. The third man involved in the crime is currently incarcerated on unrelated charges and is scheduled for sentencing at a later date.
ISB: the Investigative Services Branch of the National Park Service
www.nps.gov/ISB
Last updated: February 16, 2018