News Release
Man will serve 40 years in prison for murder on the Natchez Trace Parkway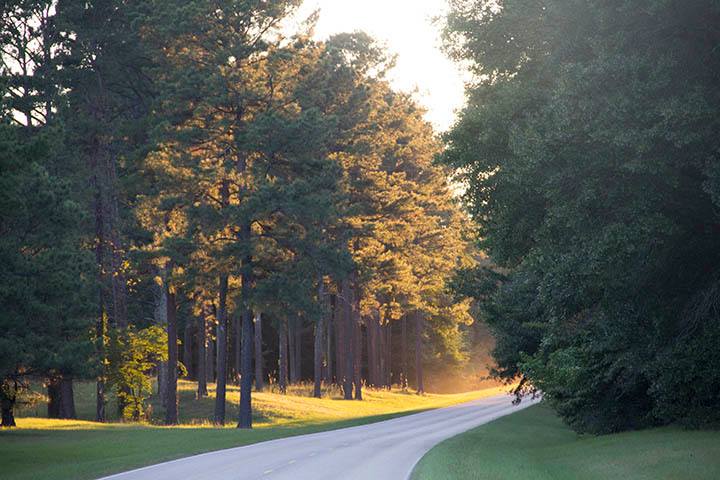 News Release Date: December 5, 2017

Contact: NPS Investigative Services Branch, (202) 379-4761
An interagency investigation led by a Special Agent with the National Park Service Investigative Services Branch has culminated in a lengthy prison sentence for a man who fatally shot a woman on the Natchez Trace Parkway in 2014.
Christopher E. Lemon, age 37, pleaded guilty to second degree murder in September 2017 and was recently sentenced in federal court. He will serve 480 months in federal prison followed by 5 years of supervised release.
On July 3, 2014, Lemon was riding in a car with a co-worker on the Natchez Trace Parkway in Leake County, Mississippi. Lemon had stolen a firearm from their employer's store before getting into the vehicle with the victim. While inside the vehicle, Lemon shot the victim five times in the chest and leg, leaving her in the backseat of her vehicle. She was later found deceased by a US Park Ranger.
A federal grand jury indicted Lemon in September 2016, charging him with Murder in the Second Degree as well as Felon in Possession of a Firearm, Possession of a Stolen Firearm, Stealing a Firearm, and Use of a Firearm in Relation to a Crime of Violence. At the sentencing hearing, Lemon was also ordered to pay $7,269 in restitution to the Office of Attorney General - Crime Victim Compensation Fund.
The National Park Service thanks the Federal Bureau of Investigation and the Leake County Sheriff's Department for their assistance in the investigation. The case was prosecuted by the US Attorney's Office for the Southern District of Mississippi.  
ISB: the Investigative Services Branch of the National Park Service
www.nps.gov/ISB
Last updated: December 5, 2017