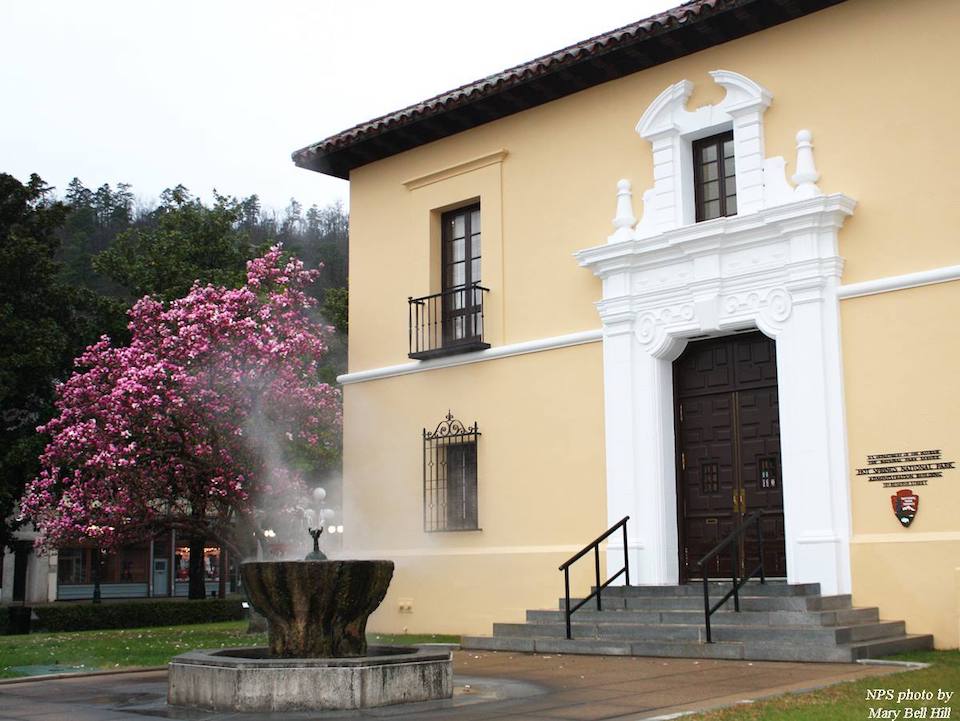 News Release Date: February 28, 2018

Contact: NPS Investigative Services Branch, (202) 379-4761
An interagency team of law enforcement officers executed a search warrant last week on a residence in Hot Springs, Arkansas, taking two people into custody on multiple charges. Both subjects also had multiple active felony warrants for delivery of meth (methamphetamine).
The search warrant was issued in support of an investigation into the illegal distribution of narcotics and other violations. During the search of the residence, investigators found more than 12 grams of meth, assorted paraphernalia used in the manufacture and distribution of meth, loaded firearms, ammunition, and equipment used to manufacture fraudulent identification. They also located tools and equipment that had been stolen from Hot Springs National Park.
The case is ongoing and is a collaborative effort by US Park Rangers of Hot Springs National Park, a Special Agent with the National Park Service Investigative Services Branch, US Department of Homeland Security, Garland County Sheriff's Tactical Response Team and Street Crimes Unit, Hot Springs Police Department, and the 18th Judicial District East Drug Task Force.
Arrested without incident, the two suspects were charged with felony counts of simultaneous possession of drugs and firearms, possession of meth with purpose to deliver, unauthorized use of another person's property to facilitate a crime, possession of drug paraphernalia, and firearms violations. The case is being prosecuted by the 18th Judicial District East Prosecuting Attorney, Garland County, Arkansas.
ISB: the Investigative Services Branch of the National Park Service