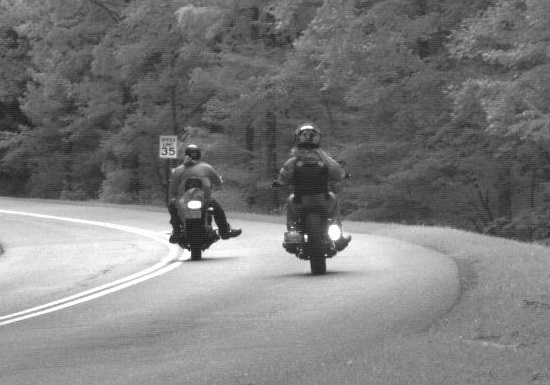 News Release Date: August 3, 2017

Contact: NPS Investigative Services Branch, (202) 379-4761
Contact: Public Affairs Office, Great Smoky Mountains National Park
Special Agents with the NPS Investigative Services Branch (ISB) have identified the two individuals involved in the hit-and-run incident of July 29 in Great Smoky Mountains National Park. The investigation is ongoing, and investigators are asking anyone who may have observed the motorcyclists driving along Little River Road to contact us. 
The incident occurred at approximately 8:15 p.m. on Saturday, July 29 when one of the motorcyclists struck and seriously injured a 13-year old, female pedestrian at a pull-off between the Townsend Wye and the Sinks. The motorcyclist abandoned his wrecked motorcycle and fled the scene.
Investigators are looking for information from anyone who may have witnessed the incident or observed the two motorcycles traveling from Gatlinburg, TN towards Townsend, TN on Little River Road between 7:45 p.m. and 8:30 p.m. Additionally, any witness to the accident scene who took photographs or video of the scene is requested to contact the investigators through the tip line.
If you can help, please contact us through any of the following means:
CALL the ISB Tip Line at 888-653-0009
TEXT to 202-379-4761
ONLINE at www.nps.gov/isb and click "Submit a Tip"
EMAIL nps_isb@nps.gov
MESSAGE on Facebook @InvestigativeServicesNPS or Twitter @SpecialAgentNPS
Previous News Release:
Hit-and-Run Suspect Seriously Injures Girl along Little River Road
Release Date: August 2, 2017

The National Park Service Investigative Services Branch (ISB) is investigating a hit and run accident that occurred at approximately 8:15 p.m. on Saturday, July 29 along Little River Road in Great Smoky Mountains National Park. A motorcyclist fled the scene after striking and seriously injuring a 13-year old, female pedestrian at a pulloff between the Townsend Wye and the Sinks.

The motorcyclist was traveling west along Little River Road at a high rate of speed when he lost control of his motorcycle and struck a 13-year old girl who was standing near a parked vehicle at the pulloff.  He abandoned his wrecked motorcycle and fled the scene. The injured girl was flown by Lifestar to UT Medical Center.

Investigators are looking for information from anyone who may have witnessed the incident or observed the two motorcycles traveling from Gatlinburg, TN towards Townsend, TN on Little River Road between 7:45 p.m. and 8:30 p.m. Additionally, any witness to the accident scene who took photographs or video of the scene is requested to contact the investigators through the tip line.

Respondents may contact the investigators through any of the following means:
CALL the ISB Tip Line at 888-653-0009
TEXT to 202-379-4761
ONLINE at www.nps.gov/isb and click "Submit a Tip"
EMAIL nps_isb@nps.gov
MESSAGE on Facebook @InvestigativeServicesNPS or Twitter @SpecialAgentNPS
ISB: the Investigative Services Branch of the National Park Service
www.nps.gov/isb