Resource Library
Agreements
The 1983 Interagency Agreement between the National Park Service and the Federal Highway Administration is the current agreement between the two agencies outlining their roles and responsibilities.

In 1997, the Secretaries of the Department of the Interior (DOI) and the Department of Transportation (DOT) executed a Memorandum of Understanding (MOU) to supplement the 1983 agreement. The memorandum was intended to serve as the foundation for developing more comprehensive, intermodal, and financially sustainable transportation systems.
Long Range Transportation Plans
The development of LRTPs involves high-level coordination with the Federal Highway Administration (FHWA), state departments of transportation, and Federal land management agencies, as well as input from state visitation and tourism organizations, to better understand regional and national demographic shifts and projected visitation trends. The Regional LRTPs are updated every five years. All Regions have a LRTP, only those that are 508 compliant are availble on the website. Contact us for a current copy, if the LRTP is not included below.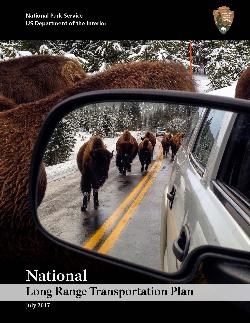 The National Park Service (NPS)
National Long Range Transportation Plan
(NLRTP) helps the NPS meet performance-based planning and programming goals for NPS transportation systems.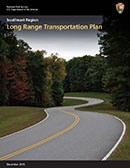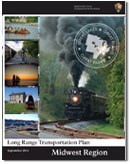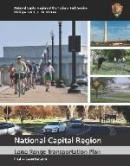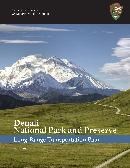 Manuals, Handbooks, Toolkits, and Guides
(PDF | 938Kb)
(PDF | 7.08Mb)
There are two versions of the Park Road Standards available for your reference. In 1967, Director George B. Hartzog, Jr. assembled a group of notable individuals to help provide the answers to these basic questions: What is a park road? When, where, how and why do we build a park road? And under what circumstances do we consider adoption of other means of transportation? The 1968 Park Road Standards set out the basic philosophy of park roads and was a foundation to the current Park Road Standards. In 1984, a Task Force updated and expanded the 1984 Park Road Standards and these standards are still in effect.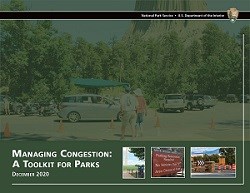 Traffic congestion and visitor use patterns are evolving at national parks. Once traffic congestion is persistent, a park enters a new management era, requiring a new, holistic approach. A balance of operational changes, adjusting capacity (or using existing capacity more effectively), and adding capital investments/new services help parks invest wisely and minimize unintended consequences. The 2020 revised toolkit offers parks a variety of choices to improve congestion management, featuring over 40 tools across nine categories.
Reports
The John A Volpe National Transportation Systems Center authored "NPS Transportation Innovative Finance Options". The concise 13-page document provides a summary of innovative finance techniques and how they can be applicable within the National Park Service. Financing techniques discussed in the paper include public-private partnerships, tolling/value pricing, value capture / tax increment financing, infrastructure bank, and grant management tools. Included are suggestions for how to incorporate innovative finance techniques into the context of the NPS transportation program and examples of several parks and how they have used innovative financing techniques. (PDF | 375Kb)
This report details the state of ITS deployment across all federal land management agencies (FLMAs) in 2011, updating a Volpe Center report completed in 2005. It includes an assessment of the types of ITS technologies in use by public lands units, the prevalence of the deployment of specific technologies, and the technical and institutional barriers towards the advancement of ITS involvement. There has been little expansion of ITS technologies in recent years,and steps are outlined to help improve and further advance the use of ITS in public lands. (PDF | 2.17Mb)
Last updated: June 9, 2021