Centennial Projects
On August 25, 2016 the
National Park Service turns 100
! The Western Archeological and Conservation Center is celebrating this Centennial with special projects.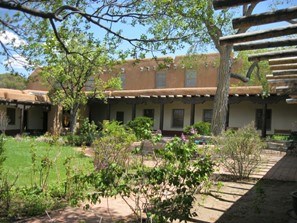 Archives
The Museum Services Program is currently working on a "Gift to the Nation Project," one of the NPS Director's Centennial projects, to make the records of the National Register of Historic Places and the National Historic Landmarks Program readily available to the public by 2020. The archivists are processing and describing these records which will then be scanned by the National Archives and Records Administration. These digital records will be posted on the web for researchers to use.
Conservation
The National Park Foundation is helping fund conservation staff at WACC to undertake an ongoing, special project, titled the "Conservation Treatment of Ceramic Vessels from World Heritage Sites."
Over the course of several years conservators surveyed the condition of prehistoric ceramic vessels from several National Parks in the Southwestern United States. These surveys revealed that over 1,200 prehistoric ceramic vessels from two World Heritage Sites are unstable and urgently need conservation treatment for long-term preservation.
In 2014 funds provided by Michael and Joan Snader, Friends of Chaco, and other private contributors through the National Park Foundation supported the conservation treatment of the first six ceramic vessels from those two sites: Mesa Verde National Park (MEVE) and Chaco Culture National Historical Park (CHCU).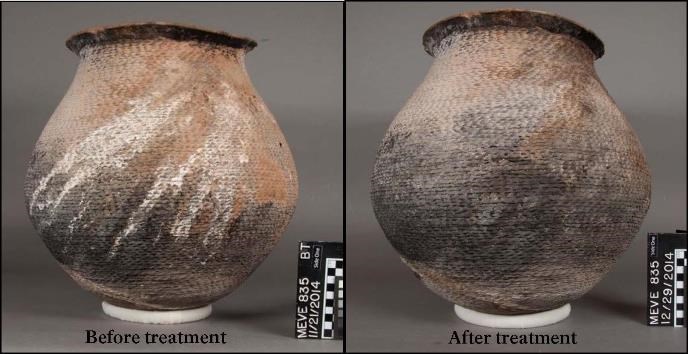 Funding was received from the National Park Foundation in the summer of 2015 to continue preservation of the prehistoric ceramics, and to perform conservation treatments on 24 ceramic vessels from CHCU. These objects include bowls, jars, ladles, and effigy pots selected to illustrate the variety of forms, decorative elements, and ceramic types used at CHCU, in new exhibits expected to be installed in 2017 in the park Visitor Center.
A total of 30 ceramic vessels have been conserved through this program so far! To find out how you can help the conservation team, contact the National Park Foundation or Friends of Chaco.
Last updated: August 8, 2016