News Release
National Park Service and partner agencies announce $15.5 million in Save America's Treasures grants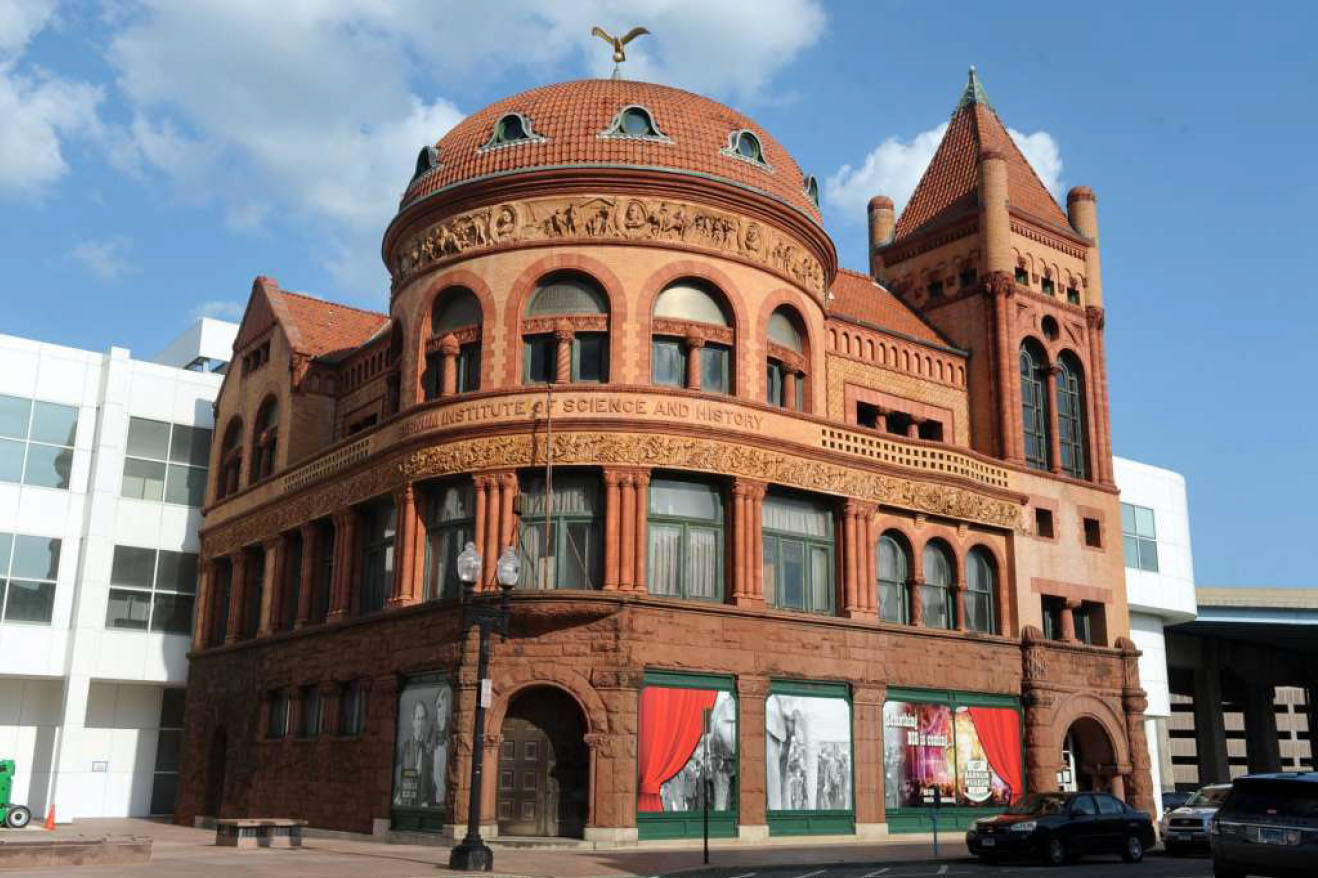 News Release Date: September 10, 2021

Contact: NewsMedia@nps.gov
WASHINGTON – The National Park Service (NPS), in partnership with the National Endowment for the Arts, the National Endowment for the Humanities, and the Institute for Museum and Library Services today announced $15.5 million in Save America's Treasures grants to help fund 49 projects in 29 states.

"From the Rose Bowl Stadium in California to Lucy the Elephant in New Jersey, the Save America's Treasures program seeks to preserve and rehabilitate some of the most significant and iconic American structures and collections. Together with our partners, these grants help enable museums, states, Tribes, local governments, and nonprofits to fulfill their preservation work for future generations to experience, learn from, and enjoy," said NPS Deputy Director Shawn Benge. 

Examples of projects being funded this year:  
In Connecticut, the Barnum Museum Foundation will repair 79 windows of the Barnum Museum, nationally significant for its association with its founder and benefactor P. T. Barnum, who reshaped American concepts of family entertainment and culture with the invention of the circus in the second half of the nineteenth century. 
In Hawaii, the Friends of Iolani Palace will repair the roof of Iolani Palace, which was built in Honolulu in 1882 to celebrate and honor the independent and sovereign nation of the Kingdom of Hawaii. The palace represents the legacy and heritage of Native Hawaiians. 
From 1999 to 2019, Save America's Treasures has provided over $339 million to more than 1,300 projects to provide preservation and conservation work on nationally significant collections, artifacts, structures and sites. Requiring a dollar-for-dollar private match, these grants have leveraged more than $479 million in private investment and contributed more than 16,000 jobs to local and state economies. These awards of $15.5 million will leverage more than $20 million in private and public investment. Buildings and collections which have previously received Save America's Treasures grants are not eligible to receive a second grant for the same project. 
 
Preservation projects receiving a Save America's Treasures grant from the NPS
Total funds awarded: $9,972,979
| State | Projects | Grantee | Award |
| --- | --- | --- | --- |
Download This Dataset
Collections projects receiving a Save America's Treasures grant from the Institute of Museum and Library Services
Total funds awarded: $5,547,021
| State | Projects | Grantee | Award |
| --- | --- | --- | --- |
Download This Dataset
Established in 1977, the HPF is derived from offshore oil and gas revenues and authorized at $150 million per year through 2023. The HPF has provided more than $2 billion in historic preservation grants to states, tribes, local governments, and nonprofit organizations. Administered by the NPS, HPF funds may be appropriated by Congress to support a variety of historic preservation projects to help preserve the nation's cultural resources and history.

For more information about NPS historic preservation programs and grants, please visit nps.gov/stlpg/.

About the National Park Service. More than 20,000 National Park Service employees care for America's 423 national parks and work with communities across the nation to help preserve local history and create close-to-home recreational opportunities. Learn more at nps.gov, and on Facebook, Instagram, Twitter, and YouTube.
Last updated: October 18, 2022