News Release
National Park Service publishes two historical studies surfacing tragedy and resilience in Black recreation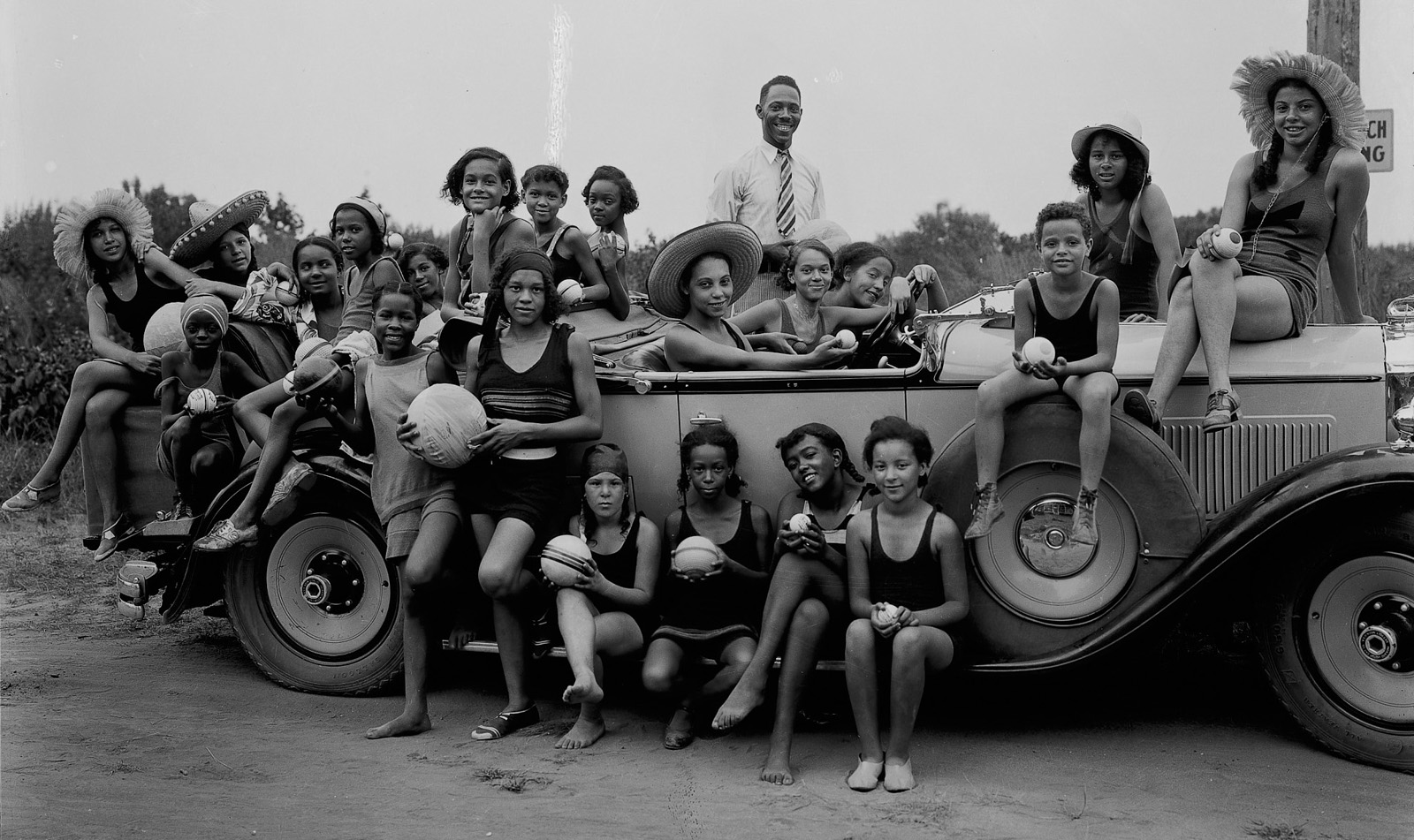 News Release Date: April 3, 2023
WASHINGTON – National Park Service (NPS) and partner historians presented their findings from the African American Outdoor Recreation and Segregation in Virginia Parks, 1916-1965 studies on March 31 at the Organization of American Historians conference in Los Angeles. These two studies, which examine histories of institutional segregation, loss and tragedy, but also of joy and resilience associated with African American outdoor recreation, anchored the panel's discussion on how the stories of recreational sites can enrich public understandings of racial segregation and Black freedom struggles in America's past and present.
"We must look back at the history we find difficult, in equal measure to looking back at the history in which we take great pride," said NPS Principal Historian Turkiya Lowe. "The history of U.S. outdoor recreation demonstrates that the African American quest for freedom, justice, and equality has long been waged on a variety of fronts. It also illustrates how even in the face of ongoing struggles for equality, African Americans still created meaningful opportunities to enjoy leisure, recreation and the outdoors." 
The African American Outdoor Recreation National Historic Landmark Theme Study analyzes how race impacted African Americans' experiences and access to outdoor recreation and leisure resources from the emancipation period in 1865 through the early 21st century. The study focuses on recreational activities, moments in the history of recreation and the places African Americans created for themselves to relax and recharge, as well as those for which they fought for access. The research provides important context in understanding Black recreation history and how it is interconnected with the history of national parks, including the NPS's own patterns of exclusion.  
National Historic Landmark theme studies examine national historic context on specific American history or prehistory topics for possible historic property designation. This theme study identifies the associated spaces and places and provides a contextual framework to evaluate whether properties might meet National Historic Landmark criteria. 
The Segregation in Virginia Parks, 1916-1965 study examines the systematic segregation of six national parks in Virginia and the policies, actions and leaders – both at the local and headquarters levels – that excluded and disadvantaged African Americans during the Jim Crow and civil rights eras. The study provides candid accounts and chronicles the histories of the following national parks in Virginia: Blue Ridge Parkway, Colonial National Historical Park, Fredericksburg and Spotsylvania National Military Park, George Washington Birthplace National Monument, Prince William Forest Park and Shenandoah National Park. 
This study, which is based on primary sources, reveals how NPS officials at the time worked with segregationist legislators and local authorities to design these six parks as racially segregated places during Jim Crow. 
Learn more about other National Historic Landmark theme studies and explore the "African Americans and the Great Outdoors" story map. 
About the National Park Service. More than 20,000 National Park Service employees care for America's 424 national parks and work with communities across the nation to help preserve local history and create close-to-home recreational opportunities. Learn more at www.nps.gov, and on Facebook, Instagram, Twitter, and YouTube. 
Last updated: April 20, 2023